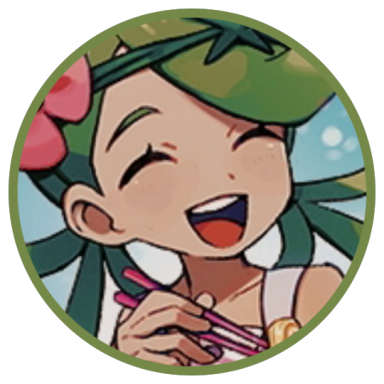 ~To a mystic place where tears won't cry~
Original poster
Roleplay Invitations

One on One Roleplays
Posting Speed

Several Posts a Day, A Few Posts A Day, One Post a Day
My Usual Online Time

3pm - 1am (GMT / BST)
Writing Levels

Beginner, Elementary, Intermediate, Adept, Adaptable
Genders You Prefer Playing

Male, Female, Transgender, No Preferences
Playing Style- Passive or Aggressive

- Bit of both, depends on the roleplay and my partner's preference
Favorite Genres

Horror, gore, bloodiness, monsters, supernatural, fantasy, romance, criminality
Genre You DON'T Like

Furry, boring high-school, slice of life genres that are bland and don't have some twists somewhere



Notoriously, the mutant hated hot days. He detested the sun almost as much as he hated the humans, and on days where the temperature was exceedingly hot, he was almost always seen sulking under the shade of the trees, and heard whining and moaning bitterly about how unfair it all was.

Although, he did tend to get extra helpings of the special ice-cream the cooks snuck in, so perhaps the hot weather wasn't too bad.

That said, it was days like today that he loved the most, where it rained heavily and he could lay on his bed, listening to the sound of the droplets hitting his tent. Sure, some soaked on in through the small holes in the fabric, but that was nothing he couldn't deal with. In fact, the various animals he shared the tent with found the water dripping in to be a source of entertainment, so it was always an added bonus to have them be happy to-- especially Rusty who, given her old age and her inability to walk, needed little things to keep her attention up. Cyan was always incredibly worried that if she got bored and went to sleep, she wouldn't wake up again.

It was just that worry that was preventing him from his usual rainy day activity of getting a nap to the sound of the rain. Instead, he was quietly walking about outside, holding Rusty in his arms and hoping that that would be enough to have her stay awake for a little while-- until he realised that perhaps getting her soaking wet was going to make her sick, and that would definitely hinder her chances of making it through the year. She was exceptionally old for a fox and the fact she'd made it this long was astounding.

That said, Cyan really wasn't prepared to let her die. He couldn't let things go all that well, and he still held grudges from years back, so like hell was he ready to say goodbye to his best friend.

It was why he scurried into the nearest tent to him, which happened to be Eliot's. He was relatively new to the site, but Cyan had, inevitably, been one of the first to hold a conversation with him when he first came. It was almost Cyan's duty to be the welcoming committee - there wasn't really anyone that could hate him. While they hadn't had many one-on-one conversations, the short mutant felt comfortable enough around him to barge into his tent, offer a wide grin and whip a blanket from the makeshift bed to wrap around the fox in his arms.

"She's real cold, I was a dummy for taking her out in the rain. She's shivering, but... but she'll be okay! She's a real tough cookie," he proudly beamed, setting her down as gently as he could on the bed before sitting up close beside her, just so he would know if she suddenly stopped breathing. Maybe he was too paranoid, but it was at least a testament to how much he loved her.

"Boy, it smells great in here, like cinnamon. Have you got those incense sticks again? Those are lovely-- don't eat them, though. Just 'cos they smell real good doesn't mean they're edible. I learnt that the hard way," snorted Cyan, combing his fingers through his long hair while quietly locking his eyes onto Eliot's. With his long hair, 4'11" stature, feminine voice and, hell, pretty feminine features, it wasn't any surprise that he got mistaken for a girl by every newcomer he came across. While he knew it was an honest mistake, it still pissed him off-- so much so that his first words to Eliot had been 'I'm a guy, by the way'.

It was probably best to get that out the way to avoid the mistake occurring-- and considering Eliot hadn't once pissed him off, it had been the right decision.