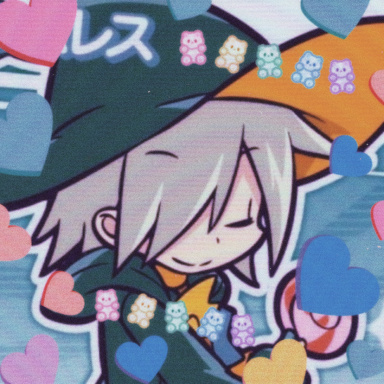 ~Fox ~ She/They ~ Straight ~
Original poster
Invitation Status

Look for groups
Looking for partners
Posting Speed

Speed of Light
Multiple posts per day
1-3 posts per day
Online Availability

Anytime currently, but usually not too active on Tuesdays or Thursdays.
Writing Levels

Give-No-Fucks
Beginner
Elementary
Intermediate
Preferred Character Gender

Male
Nonbinary
Transgender
Primarily Prefer Male
Nonbinary
Genres

Anime, Horror, Crossovers, and more
---
---
-> NOTE: PLEASE IGNORE THE CROSSED OUT STUFF-it still applies, I just don't know what's wrong...
-> Names: Fox, Abby, Phantom, Cheshire



->

She/They/It

[FONT=Special Elite, cursive]
->

I've roleplayed for at least 5+ years now. Fair warning, however. I am in fact a minor and if you're not comfortable with that, feel free to leave. However, I don't mind roleplaying with adults.



->

I'm an introvert but I'll absolutely ramble on and on and ON about my roleplay
[/FONT]
and stuff.



->

I consider myself a decent roleplayer. I don't really have a select count though--it depends on my motivation and obsession with our RP, as well as your wordcount; I sometimes mirror.



->

I can roleplay on Discord if you'd like. I'm willing to RP on forums, Discord, or in PMs.



->

I can play multiple characters, but I don't prefer it unless it's one of my pairs, or if my partner is as well.
​
---
---
->
LGBTQ+ Friendly-I prefer RP'ing MxM

->

I would like to play a male character-I don't prefer females.

->

Preferably, I would like it if you didn't use first-person as your style.



->

I don't really care about your word count or your grammar. Just please make sure it's readable.



->

I do kind of take awhile depending on how long your response is [I like mirroring sometimes]



->

I'm ghost friendly-just please tell me when you're not interested in our RP anymore or when you've gotten busy, and I'll try my best to do the same. [Sometimes, when I'm starting to hate a 1x1, I get extremely nervous and my replies will just get shorter and shorter until I just...stop] Besides, irl is always more important than RPs.
​
---
~~~~-Au's/Genre's I'll RP-~~~
​
---
-> I don't mind whether or not we have romance-but I don't personally prefer it. I do like exploring the dark pasts of some of my OCs.
-> I love fantasy and will absolutely roleplay it. ​
---
---
Current Obsessions: Toilet-Bound Hanako-kun, A3!, and Sweetest Valentine
->
Toilet-Bound Hanako-kun
[Characters I'll play: Akane Aoi [Male], Mitsuba Sousuke, Kou Minamoto, Mokke, Yako, Shun Yokoo, Yomogi Satou any of my TBHK OCs (shown below)]

-> A3! Act! Addict! Actors!
[Characters I'll play: Sakuya and all of Natsugumi, just ask for anyone else. (I'll play my A3! OCs too)]

-> Komi-san Can't Communicate
[Characters I'll Play: Najimi Osana, any of my OCs]

-> Uta no Prince Sama
[Characters I'll play: Syo, Natsuki, Ai, Ittoki]

-> Haikyuu!
[Characters I'll play: Kenma, Yamaguchi, my Haikyuu! OCs]

-> Ouran High School Host Club
[Characters I'll play: Hikaru and Kaoru, Kyoya, my OCs]

-> The Disastrous Life of Saiki-K
[Characters I'll play: Aren Kuboyasu, Shun Kaidou]
->
Five Nights at Freddy's
[Characters I'll play: Foxy, Bonnie, Roxanna Wolf, Sun, Moon, my FNAF OCs] (Note: in human form only)

-> Poppy Playtime
[Characters I'll play: Bunzo Bunny, CatBee, my version of Protagonist, my OCs] (Note: in human form only)
-> Little Nightmares
[Characters I'll play: Mono, Seven, the Hunter,
my LN OCs]

-> EnStars [Just Started]
[Characters I'll Play: Aira]

Sweetest Valentine [ABSOLUTELY CRAVING]
[Characters I'll play: Ichigo, Yuki (my Protagonist), Haruto]
(I may be forgetting some fandoms, so feel free to PM/DM me]
Also, I've been itching for a few plots, mostly supernatural x human or supernaturals and humans meeting.
I haven't given them too many names so they might just be labeled with numbers, dm me for more info if you don't mind!
W0nd3rland
Any Dual Universe AU things [ask me]
Fandom X meets Fandom Y/Crossover [PLEASE]
---
---
I keep them all in a Google Doc! All the names in blue have links on them, and any that aren't blue you can PM me for information on them!

Character List TBHK Abby-san of The School Roof Akemi Shishō Haruto Akira Osana "Jinx" Syouji Mitsuba Tsuki Chansu Mizuki Takegawa Ritsu Aoki Hitsuji Arita Haruto Ito Kuro Nyokō Kota Akagi TBHK Minor Characters Karasu Hikō Crimson Blue (Mizuki) Fuku Kurai [Yokoo] [STATIC], a.k.a Seita Marishiko ...
docs.google.com
​