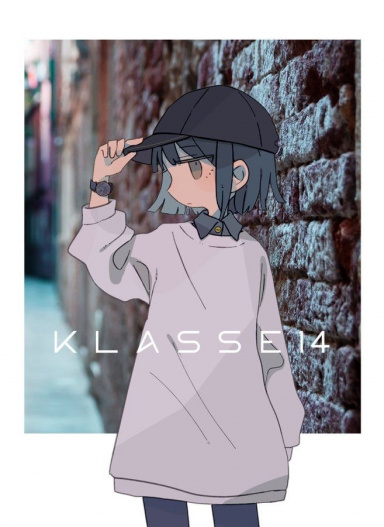 Edgesquire
Original poster
FOLKLORE MEMBER
Invitation Status

Look for groups
Looking for partners
Posting Speed

1-3 posts per day
One post per day
1-3 posts per week
Writing Levels

Intermediate
Advanced
Preferred Character Gender

Male
Female
"Hot chocolate." Luca answered a bit absently as he got down to play with Watson, wanting to share the drink that Garrett always had. After a beat, he added a soft "please" that made Evelyn smile. Manners weren't automatic for him, but they were working hard at it together.

Evelyn ushered him into the kitchen when Garret called, only humming a soft agreement about it being a nice day as she got a box of tea out to start it steeping, but glanced back at him in surprise at the rest of his inquiry. It wasn't, truly, that she disliked hugs or other physical contact, only that she was very cautious about who she allowed how much of her own space. Luca was an exception, unthreatening in that she risked no sorts of attraction from him, romantic or otherwise, and that he was always very obviously slow enough during the times he instigated physical touch that she could say no if she felt like it. She wasn't quite sure how to explain the difference without hurting Garrett's feelings, or implying that she was attracted to him, which was something she really hadn't given much thought to in the first place.

"I think you do plenty," she said softly instead, watching as Luca accepted his mug with a little 'thank you' and held it carefully in his hands to feel some of the heat without getting burned. "You are, perhaps a bit clumsy at it sometimes," and she offered a small smile for him at that, to soften the blow, "but it's clear that you're always trying."

She should have asked in return how to show she cared, but despite knowing the importance of communicating one's feelings out loud she had lived a long time keeping all of hers close to her chest, and the words died on her tongue before she could think much about speaking them.

"Luca?" She prodded after a moment, speaking gently but encouragingly to him. "You don't mind hugs from Garrett when we're at home, or at his place, right?"

He looked back at her, clearly considering what words to use, and finally gave an almost timid little nod. "It's safe here. . ." It was okay for his Shadow to go away when they were safe at home and nothing bad could happen. It was just hard for him to decipher the way that he wanted someone safe to hold him so badly sometimes, and harder to put it into words even just in his own head.