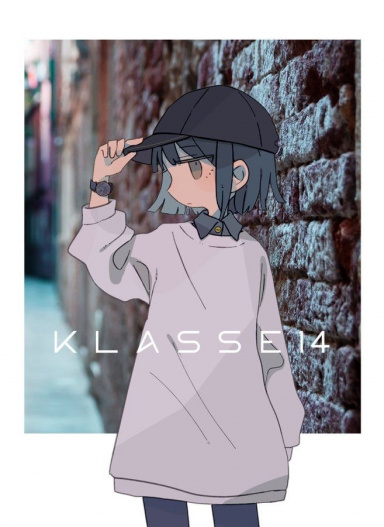 Edgesquire
Original poster
FOLKLORE MEMBER
Invitation Status

Look for groups
Looking for partners
Posting Speed

1-3 posts per day
One post per day
1-3 posts per week
Writing Levels

Intermediate
Advanced
Preferred Character Gender

Male
Female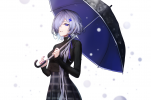 Name
: Evelyn Kohl
Age
: 26
Superpowers
: Evelyn has what is referred to in her universe as Sight with a capital S (known as elemental scrying by the superpowers wiki). If she is touching water, she can then see into areas she isn't physically present in through any other source of still water. This creates a very small, faint glow of blue light in whatever source of water she is looking through, and a more pronounced blue glow in her own eyes.
On top of this, she also has what she refers to as Insight (also known as claircognizance), wherein she gains knowledge of facts she's never learned on her own, most often without her consent or control (i.e. when she first meets a person she can get no insight whatsoever, or she can tell that they're about to get divorced, or thinking of starting a new job, or other such things). Touching an object someone else has touched can give her glimpses into what happened around it.
In some iterations, she also has a weak technopathy, enough to send untraceable messages or work simple electronics. In others, she simply has a friend/contact much stronger in ability that helps her out.
History/Storyline
: Evelyn grew up simply, in a family neither rich nor poor. After being used by supposed friends and boyfriends as a party trick and, in black corners of her life, a tool, she moved far away from home to start a new life. In this new city, she used the combination of her abilities to become known simply as The Informant. If someone wanted information on their enemies, business partners or opponents, and knew the right people to get in touch with, they would contact her. As her messages can't be traced, no one knew her identity.
One day, she noticed someone using Sight just like hers to look at her in her home, and out of curiosity she decided to communicate with them. When she was finally able to follow the source with her own Sight, she found an exhausted looking young man in a dark, somewhat bare room, and after days of communicating in writing and simple yes or no questions, discovered he was being kept against his will and had been for a long time. Her Insight eventually told her how many people he had killed, but she knew something was wrong and set about finding someone to free him. She revealed her identity to this person and part of the organization they worked for, and was able to reveal the fact that the killer (Luca) was under the mental control of the man keeping him and not truly responsible for all the deaths in time to have the right person taken down. Since then, she's spent a great deal of her time trying to take care of Luca and help him re-enter the world.
Personality
: Calm. Evelyn generally seems rather content and under control. With strangers she is rather stiff and resistant, but for known entities she will relax. Friends are treated softly, but having been taken advantage of before she treads lightly around anyone that asks too many favors.
Other
: As a defining visual trait, Evelyn always walks with an umbrella or parasol. Rain makes her Sight difficult and temperamental, and on sunny days she burns easily.

Name
: Luca
Age
: 21
Superpowers
: Luca has the same Sight as Evelyn (Elemental scrying via water), as well as the ability to form energy constructs which he refers to as The Shadow. The Shadow will sometimes act on its own should he come under attack and not react in time. He forms black energy into walls, ropes, or sharp tendrils that can crush most wood and stone, but cant cut straight through metal - bash and dent it, yes, but not cut through. This energy has mainly been developed for brute force, slamming or slicing through human opponents, and not for anything that requires more care or precision. Luca has learned to be a battering ram, and is still working on more gentle ways to use to his strength.
History/Storyline
: Since he was a small child, around 10, Luca has been kept by a man who kept him compliant through mind control, sedation, and psychological manipulation. His parents were first, to make sure no one was looking for him, and after the few years it took to make Luca give up and stop fighting the man used his power to slaughter countless people. As Luca was always dressed in a full face motorcycle helmet and leather jacket - both to hide his identity and mask his young age before he grew up - and his powers left no evidence behind, authorities had been scrambling to find him before Evelyn did. Trapped as he was, he often used his Sight to take random glimpses of the outside world, and she was the first not to panic at his Sight's presence, to calmly invite him to stay instead. When she eventually found him and got someone to save him from the man that controlled him, he refused to speak to anyone until he could see her again, and trusts no one more than her, and the person that physically freed him.
Personality
: Quiet. With very little experience with people Luca is confused by most social interaction and highly naive. He'll go along with most anything without questioning whether it's normal or not, and doesn't appear to care what's happening to or around him as long as he isn't being attacked or otherwise hurt. After so long living in captivity like he did, Luca is a confusing mix of touch-starved and uncomfortable with people. He will let people he trusts do just about anything as long as they'll be in physical contact with him somehow.
Other
: Afraid of sleeping alone in the dark