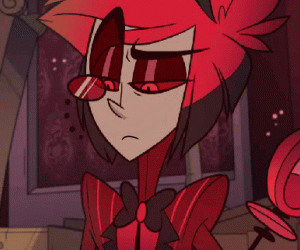 Anxious Tomato Will Bite You!
Original poster
Invitation Status
Posting Speed

1-3 posts per day, One post per day, 1-3 posts per week, One post per week, Slow As Molasses
Online Availability

Afternoons, evenings and nights.
Writing Levels

Intermediate, Adept, Advanced, Adaptable
Preferred Character Gender

Male, Female,
Genres

Historical, fantasy, magic, horror, supernatural, survival, vampires, demons, pirates, mutants, ghosts, romance (FxF, MxM, MxF) (Romance should be part of the plot and not the whole plot in itself), etc.

[fieldbox="Plot, #5A7B92, solid"]
All Hallows Eve, or as most people of today know it, Halloween. A night to remember and honor the dead. What would happen if someone dishonored those who've passed away on this faithful night?
That is something you will figure out soon enough as you enter a manor that has stood empty ever since its owners died in 1522. Many people have entered since the death of the owner and most of them have made it out just fine, but every year on all Hallows eve, something awakens in the manor. Now you're trapped with the spirits of the dead and you cannot escape. What will await you deep within the dark halls of the manor?
[/fieldbox]

Once group starts to form, they will be put here so that you can easily see who's where and with whom. (For full character list of living and dead characters, go to character tab)


Melanie Han - Decadent


All notes and items found will be gathered here. The characters who have seen a specific note will be listed beside that note, and the person who is currently in possession of that note or item will have an x on the right of their name. If non is in possession of an item or note, no x will be beside any character and a future character might stumble upon it eventually. If a person dies while an item or note is in their pocket or otherwise on their body, it will stay on the body until someone finds the body and picks it up.


A character sheet is required, once it's posted you can jump in. You can also leave your character sheet in your first IC post. You don't have to wait for approval of your character, it's just to start writing. You can only have one character at a time, once your character is dead however, you are allowed to join in with a new one.

Name:
Appearance:
Year they entered the mansion: (Has to be between 1523-2019. Cannot be before or after that)
Fears & phobias: (Needs to have at least 1 phobia and 1 normal fear. Explain what in their history caused their fear & phobia)

You can add however much you want to the sheet, but you cannot take away the existing fields. They are necessary for me to know when your character comes from and what they fear, which will play a role in the way the ghosts acts around them.




#00B250




All iwaku rules applies
Try avoiding one liners.
Your character can come from any time period between 1523-2019. They have to enter the manor on the 31st of October. Make sure to have a reason for entering. Lost in the forest, being dared to, being curious, car broke down, horse ran away etc.
This takes place in the real world, the only thing paranormal/fantasy-ish is within the house, your character needs to be a normal human being. No super powers, no aliens, no magic. (1919 won't have much different technology from today, though if you want a realistic and perfectly working robot arm, then go ahead.) Make them somewhat realistic for the time period you've put them in.
Tag people if your character is interacting with them. (This is especially important if there are many people joining as it can become confusing which posts are necessary to read.)


When opening new doors, boxes, cabinets etc. you'll have to wait for a GM post to know what's in there.
You can only meet people if a GM post has told you so. People can be in the same room without seeing each other as they might exist in different time periods at that moment.
There's no sense of time in the mansion, so you do not have to consider other people's posting speed, except if you're in the same room as them and it has been stated that you can see one another. One second in one room can be ten hours in another.
If you are interacting with someone but you disappear from the roleplay without a word, the GM will either kill or remove your character from that scene so the person you are interacting with can move on.
People from different time periods will bump into each other. This will be decided by the GM.
You don't need to read every post made if you don't want to. You only need to read the posts made by people who are in the same location as you and the GM posts that are directed towards your character or all characters. Whom the GM is directing the post to will be stated at the top.
Dead characters can become evil or good ghosts, however they cannot kill a human. If a ghost tries to contact a human, the outcome might not be the desired one. The GM decides how successful the attempt of communication is.


You cannot escape the manor. Everyone will die eventually. The question is for how long you can survive and how much you can figure out about the manor before you die.
You are allowed to make new characters when a character dies, just remember that they are new characters and doesn't know what the previous character knew. You can only have one character in the game at a time.
Characters, questions and chatting should be posted in the OOC.
Items taken into the mansion might not work properly. (Cellphones especially)
You cannot kill another human, but you can hurt each other.
This takes place in England, so don't randomly have a gun or other weapons on you. Most people don't walk around with guns in their pockets.




[question=#C5E66C]Any questions from players will go here. [/question]




[fieldbox="Living characters, #9966CC, solid"]
Melanie Han

[/fieldbox]


[fieldbox="Dead characters, #EA7200, solid"]

[/fieldbox]


[fieldbox="Ghosts, #F2C300, solid"]

[/fieldbox]


Last edited: