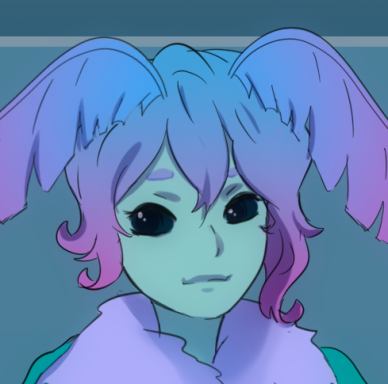 Planar Magican from Johto
Original poster
LURKER MEMBER
FOLKLORE MEMBER
Invitation Status
Posting Speed

1-3 posts per day
One post per day
One post per week
Online Availability

Weekdays 3:00 pm - 9:00 Pm Weekends EVERYTHING !~!~!
Writing Levels

Give-No-Fucks
Beginner
Elementary
Preferred Character Gender

Female
Transgender
Primarily Prefer Female
Genres

Fantasy, Modarn Fantasy, Magical, Scifi
Forest of Hevandale



There is a Forest called Hevandale; it is peaceful and pristine. This forest is inhabited by the Dobutsu. They are animal like in appearance, but acted much like humans. The Dobutsu are creatures that came from the realm of the fay. The magic from the fay leaks into the forest into the energy known as Ichor. The Dobutsu has a dependency on this energy, because of this they eat only what's in the forest which has this Ichor in it: Meat, plants, ect. But recently the humans of the realm have come to hunt the Dobutsu to harvest there Ichor for there machines. They want all of it, so they have come and sent hunters and huntresses to kill the Dobutsu.
Rules:
1: No Godmoding.
2: Be nice to people in OOC.
3: No overpowered or perfect characters. Everyone has flaws right?
4: Listen to the Mods.
5: Kissing and flirting is allowed, just keep the libertine stuff in private chat.
IC:
Forest of Hevandale | IwakuRoleplay.com
MODS:
@Neko_Green
@TwistedPainter

Creating a Character:
In this Rp you can either play as a either a Hunter/Huntress or a Dobutsu. The Hunters use Post Modern tech and are occasionally humans. While the Dobutsu use magic and are like humans but with animal features; be them like Nekos, or Furries (Preferably like Nekos). The Dobutsu are limited to only one magically ability and are allowed to use more primitive weapons like spears or sword.
CS:
(Anime Picture of Character) <- Optional
Respective Animal: the animal your character is: fox, horse, bear, fish ect
Full Name:
Used Name:
Age:
Gender:
Sexual Orientation:
Ability: if a Dobutsu your one magical ability. If a hunter what gear you use.
Personality:
Background:
Appearance: If you don't choose a picture​
Major Roles:

Head of Hunters:
Head of Engineering for Hunters: Alexandria Rose Matlack (Dramma)
Chief of Dobutsu Tribe:
Militia Leader of Dobutsu:

If there's anymore just tell me
​
Last edited by a moderator: