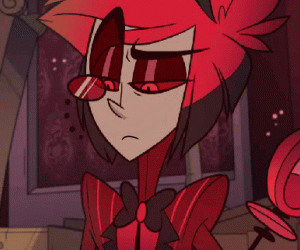 Anxious Tomato Will Bite You!
Original poster
MYTHICAL MEMBER
Invitation Status
Posting Speed

1-3 posts per day
One post per day
1-3 posts per week
One post per week
Slow As Molasses
Online Availability

Afternoons, evenings and nights.
Writing Levels

Intermediate
Adept
Advanced
Adaptable
Preferred Character Gender

Male
Female
Genres

Historical, fantasy, magic, horror, supernatural, survival, vampires, demons, pirates, mutants, ghosts, romance (FxF, MxM, MxF) (Romance should be part of the plot and not the whole plot in itself), etc.
Laila sat in the tower as always, there wasn't much to do for her other than reading books. Everyone in her family thought she were a bit weird, a girl shouldn't read, she should find other things to entertain herself with. But what were it to do when she always were locked inside the castle? It was few in her family or among the servants that actually wanted to talk to her because she liked reading and had learned it almost on her own, so she didn't have many people to talk to. The few in the castle that liked to talk to her mostly worked outside the castle and could be gone for month in their work before returning.

But it were good that the people she talked to the most often were outside the castle, even though she couldn't see them very often they always came back with new stories about the outside world. Laila had never seen the outside world and wanted to know about it, not only threw the books she read, not even the stories people told her was satisfying her, looking out threw the windows only made her curiousity about the world bigger. She wanted to see it, feel it, smell it, know it, walk on the soft ground and feeling it under her feets. Hearing all the different sounds she had never gotten to hear before. Walking around in forests, cities, at riverbanks. She wanted to know about that world.

But for the moment she were free, not as free as the bird but she were still free. It wouldn't last long, soon she were going to get married to a man she had never met. Laila were going to meet the man on this very day and in a few days they would get married.

A knock on the door woke Laila up from her thoughts, she had barely noticed that she held a book in her hand, not a single line had been read during the hour she had been sitting there. She put the book away and told the person outside the door to come in. The chamber maid walked in to her room and bowed. Laila didn't need to hear that the prince would soon arrive, she already knew it. The chamber maid woulnd't have needed to disturb her if it wasn't time to get prepared for his arrival. Without a word she rose from her seat and waited for the chamber maid to take out her dress.

After she got dressed she walked down with the chamber maid to wait for the prince downstairs. Hopefully he wouldn't like her at all, if he couldn't stand her then maybe the marriage would get canceled, she didn't have anything to say about the marriage because her parents wouldn't listen to her at all but if his parents would listen to him and he didn't like her then maybe she wouldn't need to go threw with the marriage. Finally the doors opened and her father and mother came inside with some other people, who of them were the prince?
<o:p></o:p>