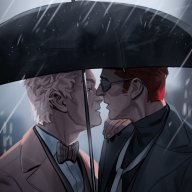 Memento Mori
Original poster
Posting Speed

1-3 posts per week
One post per week
Online Availability

My timezone is PST
Writing Levels

Intermediate
Adept
Advanced
Adaptable
Preferred Character Gender

Male
Female
Futanari
Genres

Homosexual, Romance, Fantasy, Scifi, Magic, Vampire, Werewolf, Supernatural, Angels/Demons, Superhero, Zombies

The city that never sleeps, is also the city that never notices.

All over New York City, missing person flyers have become a common sight, faces with names and histories but who remain unknown. Though, as the months dragged on, and the local police's investigations were at a standstill, the posters remained up. The people were still unaccounted for.

It isn't until an attack on downtown Manhattan that people begin to whisper. One of those missing people, a young woman, appeared in a maddened state, destroying everything in her path. It took the Watchdogs putting her down for people to wonder if perhaps these "missing persons" weren't actually missing at all.

With the gravity of the situation slowly starting to become clearer, the Watchdogs launched their own investigation. However, their only clue is a sigil of the world-ending snake from Norse mythology, a large S placed beneath the snake found on a piece of clothing the woman was wearing.

Syndicate

A group with a seemingly endless amount of resources and funding has gained enough traction to put their secret plan into action. After all, money can get you anything in life.

Below the city streets, there exists their base of operations. A twisting collection of tunnels, steeled door rooms, and laboratories - all for the sake of creating a legion of unbeatable meta-humans. Their reason? You'll have to find out yourself. ​
Global Defence Force: (0/2)
The Global Defence Force was first created to handle the turbulent discovery of Meta's. Now it is the leading organization for training and managing Meta's who have a desire to aid the world and its inhabitants. A conglomerate of united nations and privatized enterprises, all with a special interest in developing that many advantageous advantages that Meta's could provide. With the GDF's vast resources, they possess technology and science not available to the average person. Such as a warning system that alerts Meta's of potential threats against the world. The GDF's greatest achievement is in building the world's most powerful Meta Hero's team, the Watchdogs.

The Watchdogs (0/6)
As the world's most elite team of Meta's, the Watchdogs are admired like celebrities, as influential as politicians, and even sometimes worshiped like Gods. With all that power, comes a lot of responsibility. When they decide, they can do amazing things for humanity. But, actions don't always have clear consequences when you are unaware of the truth.

The Syndicate (0/6)
Not much is known about the Syndicate beyond rumors, but with the discovery of the sigil it seems there is some truth beyond simple speculation. While they remain largely unknown and operating out of the shadows, these Meta's have been specifically chosen to create an unbeatable team that can rival the Watchdogs. Even though their objectives and activities have yet to be discovered, one thing is for certain; nothing will ever be the same.

The Vigilantes (0/4)
Those who refuse to sign a contract to work for the GDF or join the Syndicate are known as Vigilantes. While some might work in pairs or small groups, they are largely considered to be the lone wolves of the Meta world. Without recognition from local governments, they work without the assistance of other law enforcement agencies. By refusing to hold allegiance to anyone, it means that they have the freedom to make decisions based solely on their own morals or desires. While some may use this autonomy for good, others might have more wicked intentions.

Double Agents (0/2)
Be careful who you trust. You never really know someone, and sometimes the people you least expect can deceive you. While some might call this a betrayal, for others it is simply the price of securing the victory for their own cause.
- For every strength, there must be an equal or greater risk/weakness. Power is not without error. For example, a character who has super speed, might need to eat an excessive amount of food to create energy, and need to take naps after using their powers.

- If a power alters the physiology of any type, there must be a limit of some sort. Whether it's time limit or physical limit.

- While characters are allowed multiple powers, they must all be the same type. For example, someone with a psychic ability shouldn't also be able to manipulate fire.

- Even though characters are allowed multiple related powers, do not make your character OP. This determination is up to the Gm's discretion. However, if you are found to have an OP character, you will be asked to tone it down a given a warning.

- Overall just use common sense. If it seems overpowered, then it probably is. And, if you are unsure, you can always ask!
Each player is allowed a maximum of three characters.
All characters must be at least eighteen years old.
Character deaths are highly accepted and highly encouraged.
Face claims must be realistic illustrations or written descriptions. No anime or celebrity photos.
Name
Meta name
Age
Faction
Day Job

Appearance: (Hair, eyes, build, ect…)

Costume Description

Personality: (Strengths, weaknesses. At least two paragraphs total)

Likes/dislikes, Fears, Motivation

Biography (At least three paragraphs)
Respect the GM's. We have the final say in all matters.
Respect your fellow roleplayers.
No Godmodding, power playing, etc.
Keep IRL drama out of any chats.
This Roleplay will feature Mature Content that may not be suitable for all players.
All Mature Content, such as violence, drug use, sex, or mental health illness must be hidden behind a spoiler and tagged with the appropriate Trigger Warning.
This is an adept level roleplay. You will need to be literate and proficient in the English language. Along with being able to write several paragraphs. No one-liners. Please give enough information for others to work with and respond to.
As a member, you will be expected to post for at least one of your characters a week. For example, if another player interacts with your character, you will have at the very least 7 days before the next Monday 1200NN (GMT+8) to reply. The deadline always falls on a Monday
You must always have one active character to be considered an active player.
If you are unable to meet this deadline, you are expected to communicate this to one of the Gm's beforehand.
If you fail to meet the deadline, and you are not on hiatus, you will be docked a star.
Each member has a total of three stars. They are reset every two months.
If a player loses all three stars, they will be removed from the group.
Members who need to go on a hiatus can absolutely do so. Just be sure to let us know. Please do not just disappear and leave people hanging.
If a player is inactive for three consecutive weeks without notice, you will be moved to inactive and removed from the group. Although we might allow you to rejoin later, this is at the discretion of the GM's.
If you decide to drop out from the group voluntarily, you can always come back eventually.
Co Gms:
@SamVurai
&
@MiharuAya
Code and Tech Support by
@Kuno
Special Thanks to
@Ardent
for their posting spreadsheet
Last edited: