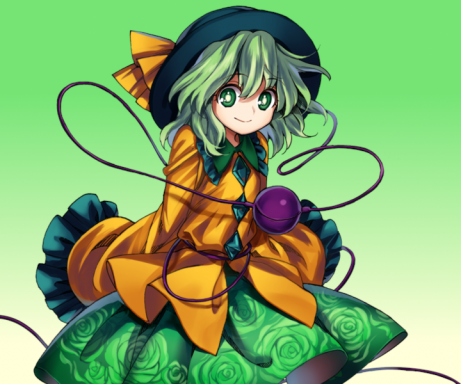 sludge of love
DONATING MEMBER
Roleplay Invitations

Group Roleplays, One on One Roleplays, Private Convo Roleplays
Posting Speed

Speed of Light, Several Posts a Day, A Few Posts A Day, One Post a Day, A Few Posts a Week
My Usual Online Time

6 - 10 PM, Eastern Standard Time
Writing Levels

Intermediate, Adept, Advanced, Adaptable
Genders You Prefer Playing

Male, Female, Futanari, Androgynous, Primarily Prefer Female
Playing Style- Passive or Aggressive

tba
Favorite Genres

Magical, Scifi, Action
Genre You DON'T Like

Furry, realism
Please ask me questions and point out holes! Thank you!!!
---
SUMMARY AND PLOT CONTEXT
Four young women - a seer, a siren, a warrior, and a witch - set out across pearlescent post-apocalyptic sci-fi wilds in search of a legend. Standing in their way are ruin-rough terrain, ruthless raiders, and many monsters. And of course, the vortex is ally and enemy. There's also potential for romance. Inspired by Vincent Baker's "Apocalypse World", but is fairly divergent and not a tabletop game.
World Overview
Our heroines are traveling Xhorun, a world of many climates that used to be covered in pastel shimmering skyscrapers, trade routes, and war machines. Everything changed when the vortex descended - intangible, invisible, sickly, soundless, shrieking - and began flickering at the edges of everyone's perception. Extreme weather ebbed and flowed, destroying roads and tech. Monsters, many more than the war machines could fight, were stirred from the forests and seas. People died. Empires fell.

It's been fifty years since the fall. The great nations of Xhorun are structural jumbles of pearlescent brick, mages shouting spells from the dark, war-bands who protect the stronghold at the cliff's edge. A stronghold that could be doomed by a big enough swarm of monsters. Some people have gone mad from the vortex, but others can tap into it and produce incredible effects. Some don't gain any cost or benefit at all. Who interacts with the vortex, and how, depends on their mental fortitude (and in the heroines' case, their power set).

It's rumored that there is a place with secret answers and secret treasure - the epicenter of the vortex's descent, a memory of the moment between. It's a ruin on a green continent, an ancient artist's home merged with the trees and sprawling underground. When the vortex came, people say the land shook, monsters surrounded the walls, and something new fell inside. It's said to hold clean springs, preserved food, the darkest of jewels, and the softest of silks. This palace is called Adamant Muse, and our heroines are searching for it.
Power Sets Overview
Your character's power set determines how they use the vortex. It doesn't determine their personality, or any other details.

[B][I]The Seer[/I][/B] has a second set of eyes in the vortex, opened with a whisper. She can project her senses to faraway places, glimpse into the future, and see people's secret vulnerabilities.

[B][I]The Siren's[/I][/B] songs tantalize individuals, and stir crowds to action, frenzy, or unity. They can also grant a second wind to the her allies, or even alter the landscape around her.

[B][I]The Warrior[/I][/B] has little interaction with the vortex, except for her uncanny battlefield instincts. She wields weapons with graceful ease, and calls tactics with great wisdom.

[B][I]The Witch[/I] [/B]can channel the vortex's screams into destructive power - blades of darkness, tongues of flame, fingers of thunder - with a shout of her own.

Some people have powers similar to these. Also, many people and professions don't interact with the vortex, but those aren't our heroines.
Tech and Resources Overview
The tech level is futuristic, including laser weapons, antigravity material, fuel cells, and robots. While these things are available, it should be noted that hi-tech items are scarce and expensive.

Breathable air is abundant, but water needs to be purified. Meat is hard to come by and animals are only farmed by the rich; plants are a steady source of food, although in dry times they can't sustain everyone. Shelter against the elements and the monsters is an important concern.
Last edited:
1