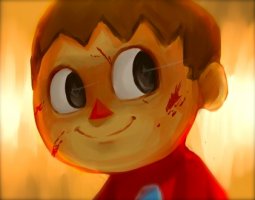 Hi-def
Original poster
LURKER MEMBER
FOLKLORE MEMBER
Preferred Character Gender

Male
Genres

Fantasy, Horror and Sci-fi. I'll try basically anything though. I also love strange and unusual RP genre concepts. Different is good!
Do you still RP with the people you started forum Rping with?

Back in the day. Your first experiences with forum RP. Do you remember the people who were in the games? Maybe you still Role-play with them to this day?

Most of the people I used to RP with back when I first started have gone inactive and are never online, however a couple of them are still around. Corvus and Loveless are a couple that you all know, and another is OKelliegh, a new member here at Iwaku. He joined today and it made me think about the many people who I would play with back in the day.
​