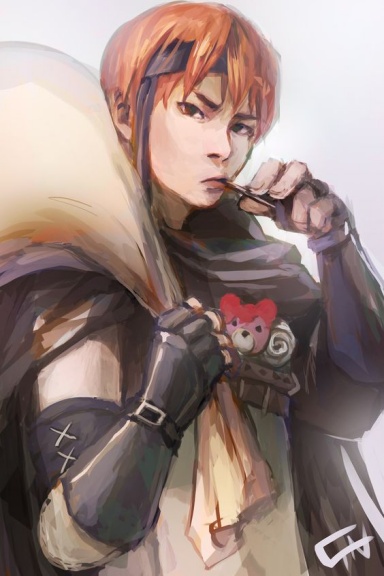 Roleplay Invitations

Group Roleplays, One on One Roleplays, Private Convo Roleplays
Posting Speed

A Few Posts A Day, One Post a Day, A Few Posts a Week
Writing Levels

Intermediate, Adept, Advanced, Adaptable
Genders You Prefer Playing

Male, Female
Playing Style- Passive or Aggressive

Fine doing both, depends on the character
Favorite Genres

Fantasy, Scifi.
Genre You DON'T Like

Heavy Smut,

Islas de Abaroa, 26th day of Zoi in the Season of Growing 1012 ADW.
11 Days after the fall of Thalia.
Port City of
Levitum
Thundermage

Takumi
Rendan grinned back as he lead the way down the gang plank. "Yah, Arell, where do you want to go? A pub? An inn? Or are we headed for wherever we can find more books in this town?" The samurai personally hoped it was one of the former. Barring that he couldn't go find some alchemy shop to hole up in until the captain wanted to leave. Rendan vaguely wondered if that made him a simple, dull man who simply wanted to spend his life upon the sea and making potions and telling stories. Then shrugged. Life had rarely ever been so simple for the man and it didn't look like is was going to become any simpler.
Ah well,
he thought,
suppose that makes it interesting. Guess the clouds on me long since forebared me from such a life.
A soft, dry chuckle escaped his lips at the thought.