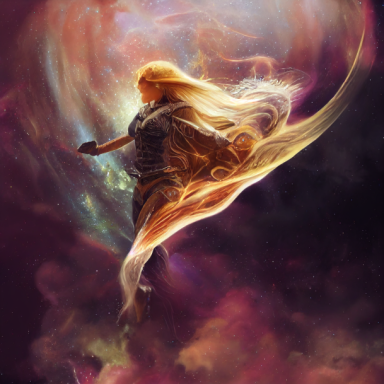 Adventure Finder
Original poster
Roleplay Invitations

Group Roleplays, One on One Roleplays, Chat Roleplays
Posting Speed

A Few Posts a Week
My Usual Online Time

I have a shifting work schedule, so My online times will be random.
Writing Levels

Adept, Advanced, Prestige, Adaptable
Genders You Prefer Playing

Male, Female, No Preferences
Playing Style- Passive or Aggressive

Aggressive, can be passive depending on point in RP.
Favorite Genres

Fantasy, scifi, futuristic modern, fantasy modern, Action/adventure, Mystery, Fan-based,
Genre You DON'T Like

MxM or FxF, Libertine, horror, High-school, slice of life
The continent of Jedica is divided into seven nations: Stanislav, Thalia, Ufral, the Islas de Abaroa, Midori, Eshil, and Atrea. These countries, albeit different, have generally observed a standing peace, at least since the end of the great war. Now, hoping to insure future eras of peace, the stratocracy of Stanislave has sent an envoy to the theocratic republic of Thalia. The current terms of peace between the military ruled realm and the pacifistic kingdom have been a bit tender of late. Largely the work of several bands of bandits that have been hiding in the wooded foothills and mountains, raiding both sides. Hoping to secure promises of more aggressive action against the bandits by Thalia's High-Council and perhaps the hand in marriage of Princess Reina, the daughter of the Country's mediator, the young Captain Miron travels to Thalia's capitol. He is a promising officer in Stanislav's army. Highly thought of by many...
Prologue: The Threads of Fate
| | |
| --- | --- |
| The city of Thalia was named for the country for which it served as capital. It stood tall and proud on the shore some miles below the great circle bay. One could almost make out the distant shore of Eshil if you looked straight south. The city itself was full of grand architecture: tall columns, soaring arches, proud colonnades, and statues on important corners. Multiple parks were scattered throughout insuring that every citizen had access to nature within the safety of Thalia's walls. And that was just the common living areas of the city, the outer ring. | |
The inner ring, while always open to the public, housed the speaker's forum. Each chancellor had their own large house equal distant from the council building which had been converted from the old royal palace. The Chancellor's houses were each built exactly the same to insure the feel of equality, although the residents were allowed to decorate as they pleased, The residents themselves were chosen by sector election every five years and the houses belonged to the holder of the title.
Only the Mediator had any hereditary power, having descended from the original royal family, and being the line from which the high priestess was always chosen. But the only power the Mediator now held was to break a tie in the forum, and keep the discussions on track. As if to prove it that house was built a foot smaller in every direction although otherwise identical to those of the chancellors'.
It was to this smaller house that Captain Miron had gone and been granted the status of guest. Although it was to the high council that he had presented his case on behalf of Stanislav for more aggressive action again the bandits along the boarder, it was the this house he wished to create political ties. The Portocalis family was descended from the original throne after all. Lord Elias had married into the family and earned the now held the title of Mediator. His wife the Lady Tasia was the current high priestess of the Church of Ages. Groomed for it since child hood, trained by her Aunt who held the position before her. When the time came the princess Reina would follow her mother's footsteps and any man she married would be in a position to be declared mediator... unless her little brother got his act together and showed he actually cared. Unlikely that. This was why Captain Miron was here. Or at least it was why Reina believed he was.
Currently the navy haired cleric stood at a upper floor window, dark eyes watching the man in question speak with her father and several other chancellors in the square below, He put up a good front, all charm and politeness, but she wondered briefly what he would do if he knew she was marked. Her hand moved unconsciously to grip her left bicep where her brand lay hidden by the white sleeve of her tunic. Would it matter to him as it did to so many others in this world? Would he turn from his pursuit of her,or would the captain still seek her hand for his political gain? It was proof of her lineage at least, proof she was descended from the original king and his bride the healer Teresa. Her mother's mark was set between her shoulder-blades, her grandfathers had been on the back of his right hand, her aunt the former priestess had confided once that hers was on the outer left thigh, rumor said her great grandfathers brand had been in his left eye.
It came in adolescence, when it came at all. No one was quite sure why or what the conditions were. The last five members of the line had inherited the mark without a hitch, all manifesting between the ages of 9 and 14 when they had determined the type of people they would become. But it was said her grandfather's sister had never gained one and her brother was 16 now and his had yet to show. Yet in the end did it even matter? the brand was a thing never discussed with the outside world. Reina doubted even those who had served on the High Council had any idea.
The sunlight shifted outside as the clouds moves and Reina started at finding the people she had been watching were no longer there. In her meditation she had forgotten to track their moments, forgotten to hide when the man she was avoiding came inside. The sounds of footsteps behind her was her first indication she had been found.
"My Lady Reina, You never answered my question." His hero's armor shone under his black and purple cloak and Reina's eyes dropped to the sword at his waist as confirmation that the man went armed in in country where only the Sky Knights regularly carried weapons.
"I told you that such a question held no understanding for me. I have no love for you, and I am convinced you hold no real regard for me."
"What has love to do with marriage?" His question was sincere and that very fact shocked her into silence. "Perhaps in time affection may grow, but the question I posed you was more politic than anything else. We would make a very strong force together, solidify our countries' alliance, help enforce the peace."
His blue eyes were shadowed by his fair hair, but the expression Reina found in them terrified her. This man was after power, nothing more.
"When the situation has stabilized I will give your offer serious consideration, but not before." She forced the bow of her head and her pale-teal over vest fluttered as she offered a curtsy.
He frowned at her. "Will you at least walk down with me to the council chamber? The report on the bandit raids is scheduled to come in."
She again nodded and polity took his elbow. But as they walked down and out of her house, and crossed the south square to the entrance of the Council hall, she refused to look at him. She would be polite, she would be diplomatic, but she would not encourage this absurd idea of his.

The council chamber was thriving when they arrived. most of the chancellors were already there and the observation ring was beginning to fill with the people who found interest in political affairs. It was here Reina was finally allowed to separate from the Captain. He entered through a pair of gilded doors on the main level into the speakers chamber, while Reina was left to take the stairs to an upper floor to find a place among the throng of citizens waiting to hear a report. She circled around until she found her mother, taking a seat by her side.

Down below things were being drawn to order. Her father was taking role, motioning the Captain to the Visitors seat, and calling forward a messenger who had arrived a few hours prior. The hearing had been postponed just long enough to let the man eat and gather his thoughts with a bit of rest. The man spoke clearly and concisely, but the news wasn't good. The bandit raids were increasing, growing more bold. They were attacking villages openly now, on both sides of the border. More of the Sky Knights were to be sent in.






But Miron was less than pleased with that solution. He wanted the Bandits eradicated and he wanted Thalia to be responsible for it. It was to be a show of proof of their commitment to peace. Reina couldn't help but scoff. Did the man not understand their country at all?
"I assure you we are doing all we can," her father stated calmly, his voice echoing around the council chamber. "But they simply cannot be found and the very few we catch in the act refuse to talk. They seem more hired mercenary than rouge bandits"
Someone near her shifted in their seat and another coughed. Reina had a hard time sitting still herself. It was a horrible idea. Down below the messenger began the speak again.
"That may be that case, my Lords. Sky Knight General Ioannis confirms sighting a known Mercenary by the name of Papov!" The chamber erupted in murmurs but before the messenger sound continue Captain Miron drew his sword.
"That's enough out of you!" and he slew the messenger where he stood.
The hall erupted in screams and in the moment before her mother grabbed her Reina saw her father grab and nearby flag pole and wielding it as a staff rush for the Captain from Stanislav. Only as she was knocked out of her chair and to the ground did she realize the danger they all were in. Throughout the crown hid the soldiers of Stanislav, their weapons concealed by their cloaks. No one went armed here and so no one had thought to check the crowd!
Several jumped the railing down into the speaker's hall below, others were turning on the spectators. But before she could quite absorb what was happening she was grabbed roughly around the waist by one of the Sky Knights present, and hauled into the hall behind her Mother.
Reina had no idea what was actually happening. Her ears were filled with screams, roars of anger, and the sounds of fighting. She distinctly heard someone shout to grab all the nobility.
"The soup kitchen," her mother called, "we can get out through there!"
Reina was left to cling desperately to the back of the Sky Knight's belt as they carried her over their shoulder like a sack of potatoes. This alone was the reason she saw the archer take aim behind them. Reina cried out barely in time and her Knight turned taking the arrow in a shoulder plate. It glanced off clattering harmlessly aside, but Reina herself was nearly dropped to the ground. She got her feet under her and clambered backward as the knight faced the enemy, reaching for a lance.
"Go. I will buy you time!"
There was no time for words of thanks or warning as the High Priestess grabbed her daughter by the collar and shoved her down the hall until they reached a back stair. Onward and down until they reached a solid door and pressed beyond it. Her mother turned to bolt it behind them and then shove a sturdy work table up against it for good measure.
She sighed and turned to lean against the table panting.
"Reina, I need you to listen to me. You are going to run. we are going to take a back and fill it with as much food as you can carry without drawing attention, get you cloak, and you are going to flee the city!"
"What!" young woman could hardly understand what she was hearing, but her mother was already moving, raiding the food pantry cupboards and filling a small sack with anything that could be eaten while traveling, a wine-skin, a water skin, and the pouch of coin her mother always kept hidden in her robes just in case it was needed to help someone in need.
"You are going to go to the temple and take our most sacred treasure, and you are going to flee the country. The majority of our knights are on the boarder dealing with the bandits, this city will not stand. I will find the knights I can and we will hold out as long as possible to buy you and our people time to flee. But we cannot let them find and take the divine weapon."
"So you're going to send me out into the world with it?"
"You will find allies and a place to hide, and when the time is right you will figure out what is best to do. Perhaps in Atrea or Eshil, we are on good terms with both countries... When the time comes, with any luck you will at least find your brother here alive..."
"But mother!"
"I am high priestess as well as queen, do not make me order you as a cleric as well! now, listen to what I say!"
Priestess Tasia pulled a deep green cloak from a hook by the door, hung it around her daughter's shoulders, kissed her forehead, and pulled open the door.
Later, Reina had no idea how she managed to make it out the back doors and across the west square to the Great Temple unseen, but somehow she managed it. Her hands were shaking as she opened the doors and slipped inside. She could still hear the sounds of the battle in the other building, growing louder and panic and fighting spilled into the streets. Her hands were shaking so she took a heal staff from a store-cupboard just to have something to hold onto before beginning the long climb up the center stairs, taking the steps two at a time, hoping there was no one at the top.
Coming out onto the top floor into what the clergy called the sun room for its wide windows that looked in every direction, Reina gripped her staff in both hands intending to use it as a club if need be, but there was no one there. Taking a deep breath she crossed to the great statue of the healing goddess Anhi in the center and set about finding the secret switch in the base. A bit of pressure in the right spot and a drawer popped out, revealing Laennec the Staff of Blessing. It was an ornately carved wooden rod, well oiled and dark in color. The orange focus orb in its setting of gold overlayed steel flickered faintly in the light as she took it out of the case, and snapped the drawer back into place. Only then did she feel the presence behind her.
The woman gazing on her was on the petite side, lean and slender. Reina wanted to place her in her late thirties, but there was a wisdom in her eyes that implied she was far, far older. The woman's long flowing hair was a deep green the color of grass in summer, and her eyes were red.
Her ears were long and pointed unlike any Reina had ever seen before. Those of the statue were human, and yet Reina somehow knew this was the woman the statue had been based on. The clothing was more or less the same after all, and unlike any currently worn in any land Reina was familiar with. a Short pleated, sleeveless vest over a knee length cream dress, knee high boots, and a sorts of strange green and gold over-skirt chained over her hips.
Reina clutched the staff of blessing to her chest and pressed her back against the statue base. Was she in trouble for taking the relic out of it's hiding place? even at a time like this? was the goddess angry at her?
But the woman only reached down to touch her face, tilting her chin up to study her.
"Yes, you will do well, my chosen one. Your country is in chaos so I, Ahni, will let you take the staff... if you follow my instructions you may find one day you are even able to wield it."
"I don't understand," Reina mumbled, a little in awe.
"I have a quest for you."
"My country,"
"Is in peril yes, but the world lies in greater danger still. The ice dragon Isolde has awakened and though still sealed has begun to influence events in her favor. It is her flexing that has lead to the corruption in Stanislav and the invasion of your land. Reseal her prison, reset her sleep, and you save the world as well as your home."
"I don't understand..."
"You will, in time, which we don't have for explanations now. here--"
Anhi took the staff and began to dismantle it, her fingers flying over its form until she had three pieces, as fast as only the maker of a thing can work. And then she did the same to Reina's heal staff. The green orb focus she affixed to the blessed staff where one orange had been.
"There the base has no effect on the working of a thing, but this will serve as a reminder of what I ask of you." The orange staff focus she buried in the bottom of Reina's food bag. "Food is less likely to be lost than money," and the third piece, a sort of round signet that had been hidden between orb and staff, she threaded a bit of string through and hung it firmly around Reina's neck. "This you must not lose, I can remake the rest in a worse case scenario, but this, this is what holds my blessing.You will travel east until you reach the islands. There you will seek out the priestess. ask for her by name, ask for Miha. Her name is the key to finding her. She will explain all. And if by chance you find one of the other divine keys, you must take them with you."
"But you..."
"I? other pieces must be set in motion or reminded to stay in motion as the case may be, but for now I will buy you the time you need to flee this city. You have already wasted too much as it is, girl. Now RUN!"
Run Reina did.
She wanted to crawl into a hole and cry and hide, but she pushed her feet into flying down the stairs as fast as was safely possible. She wanted to run home and find her brother and make sure he was okay, but she didn't do that either. Instead she made herself go the opposite way, into the outer ring toward the main market. There were more places to hide there, more ways out of the city than just the main gate. If she was lucky and timed things right maybe she could get out the Sentry door on the south side, hide in a stand of trees by the river until night fell, and then travel by dark until she found a city, or help or the Eshil boarder-- whichever came first. It sounded easy enough. Reina didn't stop to let herself think about how she had no clue how to make a fire or hide her tracks, or how to find food when hers ran out. She had now been told twice to run, to get out, twice to protect the staff, and that was what she had to do.
She darted from one ally to another, staying in the shadows, and making herself wait until she knew her way was clear. But as she reached the edge of the market she had to clap a hand over her mouth to keep herself from crying out. She could see a contingent of Wyvern riders landing atop the city wall!
But she could also see where the Sentry door was, a hundred yards ahead behind the carpet vendor...
Last edited: