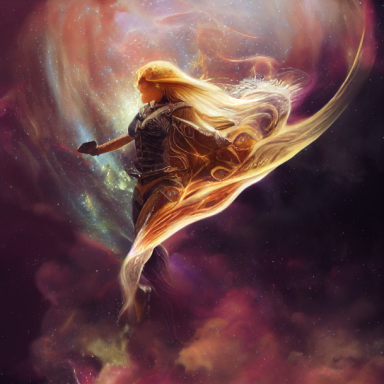 Adventure Finder
Original poster
Posting Speed

1-3 posts per week
Online Availability

I have a shifting work schedule, so My online times will be random.
Writing Levels

Adept
Advanced
Prestige
Adaptable
Preferred Character Gender

Male
Female
No Preferences
Genres

Fantasy, scifi, futuristic modern, fantasy modern, Action/adventure, Mystery, Fan-based,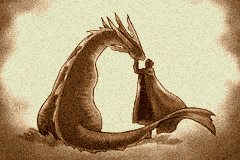 Millenia ago the great dragon Naga and her tribe bestowed upon humanity numerous gifts that allowed them to advance into a productive society. Yet before Thabes had flourished into a city, empty before the city was even a dream a small party from the dragon community was sent to explore new lands and start their own small colony in case the worst should happen. It was Naga's compromise to Duma's fears of the humans amassing power. And though she hoped it would be unneeded not even Naga could foresee the coming battle.
When the war came Naga took comfort in the fact that her sister, Ahni, had been sent away with the colony unknowing that they were about to repeat the mistakes of the dragon tribe. The colony made friends with the races of their new land, sharing gifts and developing their own society. They didn't learn of the war in their homeland until it was too late. And when they heard they decided to stay where they were, building a new home in hope of a new future.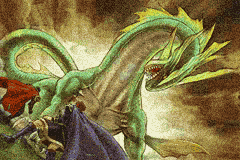 However, the ice dragon Isolde grew restless with having to share the new land with others of non-drake lineage. She and her followers started their own war, a war of conquest, forcing the colony to follow in it's homeland's footsteps. Divine weapons were forged and a pact of holy blood drawn with six allied generals. When the war was over Isolde had been sealed away and the survivors were left to pick up the pieces, and start over.
The dragons retreated into their own little sanctuary, the home of the original colony, as the human race spread. In time the truth of the war was forgotten and a twisted version of history stated the war had been humanity against all drake kind. Those few who still bear the mark of the pact are shamed and treated as outcast for their ancestor's sin of allying with the dragons. Only a handful of scholars and one royal house still remember the truth.
Now, 1000 years later, the seal on Isolde's prison has weakened and she has begun to stretch her influence on those once pledged to guard her in the attempt to break free. They call themselves the brotherhood and their influence has been slowly spreading across the continent. The goddess of healing has felt Isolde's influence and though her powers have waned she has managed to reach out to her chosen, instructing humans to once more pick up the divine weapons and reset the Seal of Ages.
GM
@Falcon
, co-GM
@Verran
Last edited: