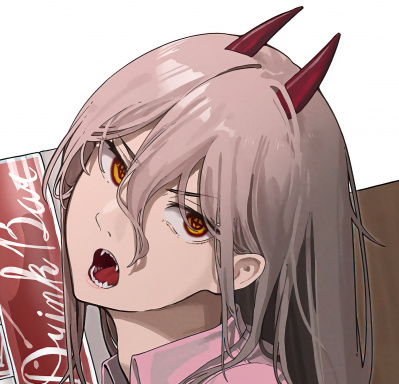 Roleplay Invitations

Group Roleplays
Posting Speed

A Few Posts a Week, One Post a Week
Writing Levels

Advanced, Prestige, Adaptable
Genders You Prefer Playing

Male, Female, Primarily Prefer Male
Favorite Genres

Fantasy, medieval, modern, thrillers, and fandom (anime / TV shows)
Genre You DON'T Like

I don't like any weird stuff (furry, etc). Painfully average roleplays like academy or superhero ones suck, too!

Interacting with:

Luminosity

,

Thaleko

,

Fyrra

,

Demon Shinobi

,

Orikanyo

,

Psyker Landshark
​
A great deal of doubt boiled within Dustice's chest as their lady-in-command returned his bout of spite without so much as a relevant contest. His tongue clicked towards the noblewoman, shaking his head. It was obvious that Beatrix Havenbrook could not convince him with honeyed words, as much as she may have hoped to do so. While it may have fooled the untrained ears of an average commoner, he had dealt with many conniving characters in the past, and he had come to learn that only the title of royalty could allow for such a charade without repercussion. Such trivial matters were why the mercenary did not care to meddle in the affairs of the powers that be; only by his dire situation, now, was he drawn back into their sphere of fiction.
His expression remained at a deadpan stare over the shorter girl, blinking twice in an unconvinced look as their collective trotted towards the gates of Belhurst. The winter was not something to be so lightly cast aside, and through her odd idioms, it was right to assume that Chidori was a foreigner. Dustice had dealt with the stranger question throughout his years, and there was always the same dumbfounded look on their faces. According to many, his 'exotic' features did not resemble that of the Sollans in Yveltskr, or her neighboring lands; they would assume that he had been born in Kugawa, instead. I was born in Houndsreach, he would correct them. I've never stepped foot in Kugawa. For now.
Running his index and middle finger against the harsh scar that hovered near his left eye, Dustice continued in silence, the scatterbrained conversation among their group posing no interest to the mercenary. It had been more than enough time before they crossed the threshold of the city perimeter, and associate themselves with their newest companions.

"Azure,"

the young man had strode past their wagon driver, stroking the mane of the stallion affectionately with a light smile. Through the moment of panic that overtook the stable goers, he remained unfazed by the looming entrance of the wyvern, his smile only lasting so long before Isra ducked around his back.
"Never seen a wyvern before?"
Dustice laughed, returning his attention to the horse before him that showed similar mettle.
"Those fuckers are faster than you think. But, their scales make good armor."
The mercenary was comfortable with traveling on horseback; it was certainly better than his usual method of walking the distance. His attention remained affixed to their surroundings, their bearings changing from the city limits to the dirt path of the Bluestone. While it was mere brigands and similar riff raff that were rumored to prowl on the roads, Dustice had learned well to remain vigilant, even if he was confident in his own skill. Their caravan was absorbed by the ambiance of the forest around them, his gaze narrowing among the treeline in search for any hint of ambush. A cry for help suddenly broke the silence ahead of them, watching as a ragged man racked with a grave injury stumbled towards them.
"So it's true,"
the desperation of the escapee had confirmed their account of the highwaymen. A metallic sound rippled as Dustice drew his sword, a look of eagerness washing over his face when Beatrix rode off into the direction of their assailants.
"Let's get a move on, then!"
he shouted over to the remainder of their group, hopping off of his horse and sprinting just behind Chidori. His eyes scanned over the situation of the unfortunate convoy, counting the number of bandits that were pillaging the helpless merchants.
He was far from one to hesitate as the conflict arose, both of his hands tightening around the hilt as Dustice dashed into the fray of battle. His breathing was even as his sword clashed into another, meeting the defiant gaze of the bandit that crossed blades with him.

"Don't worry," he spoke through grit teeth as his right elbow wheeled forward to strike his opponent across the face, dazing them. "You'll have a purpose, soon enough,"

the mercenary swung his sword low towards his calf, reducing the bandit to a kneel.

"Feeding the worms!!" Dustice spun around the knelt bandit, sinking his blade halfway into his opponent's neck as he kicked the body aside.
Last edited: