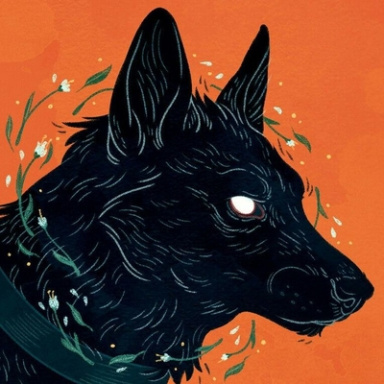 Thieving Griffon
Original poster
Belhurst Castle
Belhurst, Yveltskr
Interacting with:

Fyrra

(Isra),

Solace

(Dustice),

Demon Shinobi

(Roq),

Orikanyo

(Roland),

Thaleko

(Chidori)
​
Cold wind washed over Beatrix as she stepped away from the castle's calacatta marble hallways and slipped outside. Above her head rested a deep stretch of blue; the sky was streaked with clouds, but it didn't seem like it was going to rain-- or snow. The sun shone harshly, or so it seemed, but Belhurst was not warmed by its rays. Instead, the wind howled above the city and through its pathways and alleys. It cut through furs and armor alike, and Beatrix, wrapped in moose hide and bear fur, trembled.
"It's going to be a long winter,"
she mumbled. Making sure that her lance was firmly secured to her back, she made her way down the varnished steps and toward the few that waited for her at the bottom.
King Leonhardt II had publicly looked for volunteers to accompany her on her journey. Yveltskr could not spend men on a journey that could take as well as years for its completion. The thought intimidated Beatrix, for the people that usually gathered at the promise of coin were cutthroats, highwaymen, and criminals-- among others, of course. She really didn't feel comfortable with the idea. But the king laughed and waved her off, telling her that she would be fine, as the ones who had gathered were nothing akin to what she worried about.
Beatrix walked down the rest of the steps, coming upon the gathering of recruit that waited for her. There was a young swordswoman, a boy with a lance, a dark-haired swordsman, a blonde archer, and... a Laguz. She stared at the beast for a few moments, somewhat confused at what he was doing there, before shaking her head and turning to the others. A silence passed. She was supposed to tell them something, but now that she was standing there in front of everyone, she froze up. She was their leader and she already looked awkward as hell. Another blast of wind roared through the city. It caught her off guard and almost knocked her over.
"We're going to be gone for a long time. But know that we are doing this for the Realm,"
Beatrix began, her eyes sweeping over them again. Now that she had taken a second look, she saw that they really were nothing but common folk. The boy with the lance looked green. The swordswoman was young, probably even younger than her.
"I don't know when I'll get you all back home, but we'll all be seen as heroes. I promise."
Wishful thinking, at most. Beatrix knew that they might not come back at all. Her eyes settled on the Laguz warily, trying not to stare at his flowing tail and ears. She hoped that he belonged to someone.
"As we pass through the city, make sure to grab whatever else you might need. King Leonhardt suggested that Noranimus is a good place to start looking for signs of the treasure. We'll have to pass by Copperspine and Taltfallow in order to cut through the Ebonwood. The cold weather will worsen, and I don't want anyone to fall victim to the elements."
With that, Beatrix walked past them, beginning to walk down another set of stairs that led to the more well-off portion of Belhurst. They would have to maneuver through the ornamented windows and then through the lower city before they reached the walls.
Last edited: