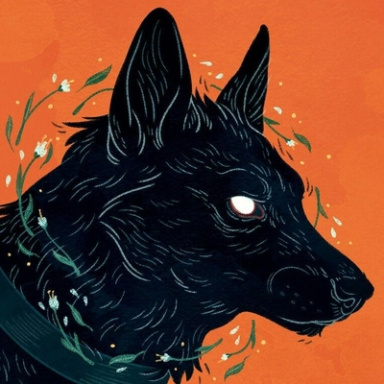 Moonbound
Original poster
IMPORTANT LINKS:
SIGN-UPS AND OOC THREAD | CHARACTER THREAD
DATE:
28th of the Traveler Moon, Divine Year 781
TIME OF DAY:
Early afternoon
WEATHER:
Warm, sunny and clear skies
MENTIONS:
@Solace [
Mael
], @Rouge Rogue [
Leonid
], @Psyker Landshark [
Theodoric
]. @Jessica2477 [
Lapis
], @Nim [
Laila
], @Astoria [
Parthenia
], @Demon Shinobi [
Alexander
]
As summer draws to a close, the lives of a handful of young nobles and commoners have begun to blossom. After several days' travel, they are on the brink of reaching the town proper of Irinduil. Slowly, horse-drawn carriages carrying the heirs, nobility, and commoners of each of the three nations of Musentia, crawl toward the bustling town at the base of the monastery. While they are weary from their journeys, the new students of the Officers Academy are excited for what awaits them upon the plateau. Arching above them lay bright blue skies, in front of them lay the remnants of the Silverspine and the beginnings of their dreams, and behind them blows a gentle tailwind that spurs them toward their futures.
Mentions:
@Demon Shinobi [
Alexander
]
, @Nim
[
Laila
]
​
The crisp, dying summer breeze blew softly, stirring Sherry from a daydream.
​
Blue-- there was so much blue, it reminded her of the broad blue skies of her home in Grimdall. In Galbia, there were only thin forests and brown mountains that protected them from the sweltering sun, but the people of Fadell and the southern towns Galbia were always blessed with beautiful days. It was chillier here due to the winds that came from Mordlind, and she guessed that the autumn was to be colder than usual. Sherry hoped that the winter wouldn't be brutal, but at the very least they were to be safe there in the monastery. Nevertheless, she already missed her family; her stalwart father, her temperate mother, her ever-bustling uncle, and even her brother, though he was certainly happy to see her gone.
​
She shoved the venomous thoughts away and shifted her gaze towards the other two in her carriage. Sherry knew of the boy, Alexander. He was the heir of House Ravaleth to the west. They met a couple of times in the past, when they were on the cusp of adolescence. Her father was always keen on forming relations with the other Houses, even the ones in the other nations. That being said, she was aware of most, if not all, the heirs of Musentia. There were rumors that, this year, the Irinduil Monastery would host all of the ten children of the leaders of the ten Houses in Musentia. If that was the case, then where was the heir from House Kirlou?
​
There was another person in the carriage with them, a blond one that looked rather young. Sherry didn't know her at all. She stunk of simplicity, and, from what she could tell, the girl had no noble blood in her at all. A quick glance at her hands showed that the girl was a fierce worker, a commoner. At the first sight of her, she only scoffed. Of course, it was well within her luck to share a carriage with two people she didn't like. Maybe the presence of House Kirlou's heir would have made Sherry's travel a little bit better. ​
For now, the carriage rolled along in a very tense state of quiet. Sherry didn't talk to the other two. Instead, she kept her eyes in front of her, pretending that they weren't there. "Keep those you don't know well at arm's length," her father told her before she departed, "you don't know if their hands will hold gifts and grace or a dagger that will pierce your back."
​
Sherry was always skeptical of her father's skepticism and distrust. Now, however, she was beginning to understand it. These were people she hardly knew. They were probably scrutinizing her as much as she was scrutinizing them. For a moment, she wished that Parthenia was there, or even Theodoric. Even though she'd never, ever admit it, she would probably be much more at ease if they were there. For now, however, her chin was upright, her back straight, her expression blank, her hands folded neatly in her lap, and her emerald eyes cold and distant as they continued to watch the path.
​
Last edited: