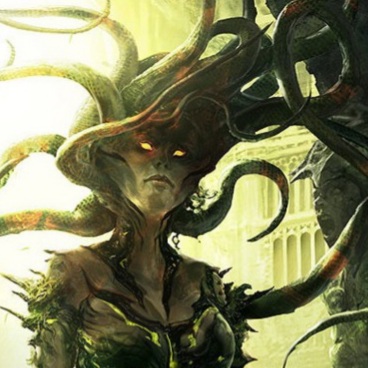 Returned from the Void
Original poster
Invitation Status

Looking for partners
Posting Speed

One post per day
1-3 posts per week
One post per week
Writing Levels

Intermediate
Adept
Advanced
Preferred Character Gender

No Preferences
Genres

Urban Fantasy, High Fantasy, Epic Quest, Sci-Fi, Time Travel and World Hopping, Steampunk, Action/Adventure, Modern Drama, Mystery, Slice of Life, Romance, and many more.

Greetings, may I start with an internet hug?
There we go :) Now first off I want to disclaim a few things:
This post is not a panacea, nor is it a guarentee in any way
Loneliness often goes hand in hand with depression, anxiety, mood disorders, dissociation, and other more serious issues which you should definitely talk to a specialist about instead of some girl on the internet.
Loneliness - like everything else - affects every person differently. What works for one person may not work for you, and visa versa. Keep this in mind when reading these suggestions.
Got it? Good.
Now, I understand you've been feeling lonely lately :( Humans are social creatures, even the introverted ones. We need other people in order to be healthy, but sometimes it's just not that easy. Or at least, it doesn't feel that easy.
Here are some things you can try to help you A) feel less lonely, B) make connections, and C) work through the depressive mood associated with loneliness in a positive way
Speak up!
It's fine to call someone up just to chat. Message a friend, ask how their day was, tell them about yours. Try sending the message as an e-mail or letter rather than an instant messaging service, and express that you'd like to hear back from them when it's convenient. This removes the pressure to respond right away and makes it easier to respond comfortably. If you haven't seen or talked to this person in a while, that shouldn't be a deterrent; simply express a desire to catch up.


Contribute!
Get involved with your community, whether that means joining a garbage clean up campaign in your city, donating to a charity, or posting threads here on Iwaku, feeling like you're a part of something does wonders to decrease loneliness.


Find your people!
Loneliness can often stem from feeling like you can't communicate with the people around you, or lke you have nothing to talk about with them. Think about the things you are passionate about, and seek out communities of people with like interests to share them with.


Solicit!
Hearing from other people can be even more effective than messaging them, yourself. Encourage random messages, selfies, status updates, or whatever helps you feel connected. Encouragement can be as simple as leaving comments, responding back, or even just mentioning that you enjoy reading/seeing this material.


Go be near some humans.
Sometimes we feel alone, but don't necessarily want to talk to anyone. Especially for introverts, lots of social activity can be tiring. In this case, I recommend either the actions under 'Contribute!', or simply hanging out somewhere with people. You can wear headphones, read a book, or play on a handheld to deter people talking to you if you really want to be left alone, but I find even being around lots of warm bodies who are talking moving laughing and having lives can help me to feel less alone. Even more effective is if you have a family or social group that you can go to and just share space, not having to converse or share an activity.


Share
Invest your solo time in creative expression, and share your work with the world. Getting feedback on something you've created, whether it's appreciative, critical, or a simple 'like' rating, could be just the level of communication exchange you need.
What do you do when you're feeling lonely? Comment below!