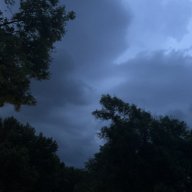 Edgesquire
Original poster
Fighting for Love
View attachment 93085

What will happen when the bad boy, Matthew, meets the good girl, Rosalie? Many can guess, few can see, but only two will feel.

Everyone knows that friends affect our decisions on most things. And if they don't, then you need to make friends other than your computer. But we have started to let our friends tell us everything about us. They say what we can and cannot do, but what if we stopped for a moment and did what we want isntead.

When the bad boy, Matthew, gets assigned an English project with the good girl, Rosalie, everything changes. Immediately the young two hit it off, but it seems like everything is trying to break them apart. Their families, their personalities, beliefs, and even their friends. But in order for these two to ever make it, they have to stop assigned think about what is more important. What everyone else thinks, or what they feel.

Fighting for Love.

​

Marilyn Fae
Lydia​
Last edited by a moderator: