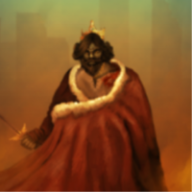 The Burger King
Original poster
FOLKLORE MEMBER
Genres

Fantasy, sci-fi, post apocalyptic, parody.
Any favorite places you like to stop off by while on a road-trip? Perhaps for food, to rest or maybe just because the place is interesting.



Definitely gotta say the Cabazon Dinosaurs in California while en route to Palm Springs. Why? Well they're giant freaking dinosaur statue/structures for one! One of which you can enter for a gift shop. Secondly, because they had lotsa cool dinosaur stuff so as a kid I liked going there. Some restaurants and stuff around there too... But yeah, like going there. Haven't been there in a while but the place has a lot of nostalgia value for me since I've stopped by there like at least fourteen or so times, mostly as a kid.

For more practical reasons, Barstow is also a favorite. Because it had a lot of restaurants to choose from and it's in a good place seeing as it's like half way to Nevada(or Los Angles if you're going the other way.) It's a perfect place to refuel your car as well. I always stop there for these reasons.