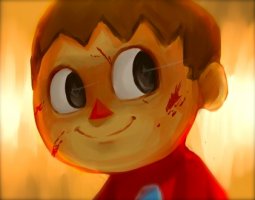 Hi-def
Original poster
LURKER MEMBER
FOLKLORE MEMBER
Preferred Character Gender

Male
Genres

Fantasy, Horror and Sci-fi. I'll try basically anything though. I also love strange and unusual RP genre concepts. Different is good!
What's Your Favorite Band?


There are so many bands and artists out there that it is hard to have just one favorite, but some of us do.

Anyone that knows me knows that the one band that I live and breath for is Iron Maiden.I've seen them live 6 times and I got my first album when I was 7 (PowerSlave \m/) and I have loved them from the moment I heard the intro to "Aces high". Now, 16 years later they still remain my favorite by far. I have to admit that during different stages of their carer I have lost a little interest, but they have regained my appreciation time and time again. The band formed in the late 70's and now, in 2010, are still putting out epic records.

so anyways....



Do you have a favorite band or artist?



​