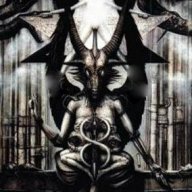 Gazorpazorpdeus
Original poster
​
​
​
​
​
​
​
I am a Farborn, child of the Pilgrims, ​
Seed of my ancestors who crossed the Barren Sea.​
To Gothenheim I pledge my strength, ​
To the city alone in a land of winter.​
When all is lost the walls shall lean upon me,​
When gates are breached I shall bar the way.​
I am FateGuard, bound to my brothers and sisters,​
And shall not let the Pilgrim's City fall.​
​
​
​
Welcome to Gothenheim, a city on the edge of the world. A century ago a fleet arrived from distant lands, bearing monks, colonists and adventurers. They built the Pilgrim's City, a foothold from which they could explore the wilderness awaiting them.
​
​
​
The land was home to ancient evils, as old as the world itself, which rose to swallow them on land and at sea. The fleet was cut off and the pilgrims stranded in their city, beset by monsters, dragons, witches and demons. For a century now, the people have suffered alone in the hostile night.
​
​
And for a century the FateGuard have protected them.
​
​
An elite city watch, the FateGuard are armed with the greatest weapons, magics and blessings that Gothenheim can provide. They are the heroes of their time, sons and daughters of the strongest families, elders and alphas of the embattled community.
​
​
It is by their will alone that the Pilgrim's City stands.
​
​
And every night, they must do their duty.
​
RULES




- No going outside the city walls. You will be killed in a heartbeat.


- Evil creatures only attack at night. This is part of the curse.


- You are a non-magical human. You are not born a magic user.


- No angsty loners - you are the protectors and advisors to this city.


- No angsty rebels - you love this city and want to protect it.


- You may have three "blessings", which are gifts from the city folk.


- Use these blessings to represent your special items and abilites.


- The story will be broken into episodes, for each night of the watch.


- Domestic drama will be as important as action sequences.


- Political intrigue will be as important as action sequences.


- Each player will have a chance to suggest the plot for an episode.


- Your characters will all know each other from the outset.


- Magic must be natural/druidic or based on the four elements. The effects must be invisible or subtle, so that anyone who looked at you would not know that you are using magic. The Fateguard are only rumoured to have these powers, and the mages would not bless you with anything overt. So keep it subtle. Think Game of Thrones.


- You must post once a week, or I will take over your character.


CHARACTER SHEET




Name:


Appearance:


Reputation: (What do the FateGuard value you for?)


Royal Blessing: (Something expensive or a badge of authority)


Holy Blessing: (A divine ability/item/destiny)


Magic Blessing: (A magic item/enchantment)


Legend: (Describe one legend that has sprung up around you - something that the townsfolk gossip about)


Off-Duty: (What do you do during the day, and what friends/family do you have. You must have a profession, as being a watchman does not give you enough income to survive.)


Vet or Wet?: (Are you a new recruit? Or just someone who's missed the last few nights? )

Last edited: