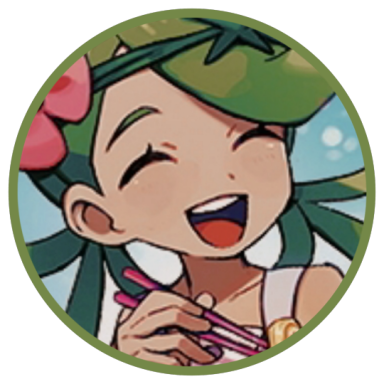 ~I'm drinking coffee on a trampoline~
Original poster
MYTHICAL MEMBER
Posting Speed

Multiple posts per day
1-3 posts per day
One post per day
Online Availability

3pm - 1am (GMT / BST)
Writing Levels

Beginner
Elementary
Intermediate
Adept
Adaptable
Preferred Character Gender

Male
Female
Nonbinary
Transgender
No Preferences
Genres

Monsters, supernatural, fantasy, romance, criminality, slice-of-life (modern or set in past, usually with some twists)
The idea of her son venturing outside the walls and losing himself within the vast woodlands that existed beyond it wasn't an unlikely one - not when Navi had spent his entire life not only in the boundary of their settlement but more or less solely within the home. She would be hit with a spike of fear, of concern, if her son merely left their home to explore the city they claimed as capital of their ever-expanding land, given how little he had been allowed to venture out amongst the hive of activity of their supporter.

So it was entirely believable that he would get himself lost, thrown into the path of danger, if he somehow managed to travel beyond the settlement boundaries. Frankly, that was the scenario Mariana wanted desperately to believe - that her son had merely wandered out and innocently found himself lost amongst the snow, weakened by the journey and incapable off finding a safe way home. In fact, if she was honest with herself, she did believe his getting lost to be the case, given just how likely that was.

She just knew it wasn't the whole story.

Having explicitly asked for honesty from him, and expecting him to comply when she was a) his mother and b) had asked directly with the full force of her emotion fuelling the words, it wasn't easy for her to hide her dismay when she didn't receive it. Her face pinched together, lips pursed, as she simply stood in silent examination of her son, absorbing his expression and taking in his stammers but refusing to allow it to weaken her resolve or lessen her irritation by invoking sympathy.

No, as prone as she sometimes was of going a little easier on him, this was one time where her anger had to take precedence, regardless of the consequences that response might result in.

"When I ask for the truth, my darling, I expect it. Especially from my own child," she hissed abruptly, breaking her silence with a sudden ferocity she hadn't anticipated, the comfort she might have garnered from her son's real, birth form vanishing in an instant. Her anger wasn't born from maliciousness but disappointment, her face lit with disbelief that, after willingly leaving the house and putting himself at risk, her son would persist in causing her difficulty and emotional strain by withholding information from her; lying to her.

Her eyes flickered, sharp and without subtlety, to the sweater the other still donned. The scent on it, stained upon the fabric, wasn't subtle in the slightest - she could discern the powerful musk of a human, far too strong for the sweater to just have been abandoned for a long period of time in the snow until Navi serendipitously discovered it. No, the scent's strength indicated that its owner had worn it not too long before it found its way onto Naveen, and that thought only provoked Mariana's growing migraine further.

"I don't wish to distress you, you've been through a lot; too much. I want you to snuggle up under the covers and nap, after a nice bath, until dinner is ready. I want you safe and warm and content, my love. That is all I want. Apart from honesty. I want... you to be honest with me," she proceeded with a gentler tone, the jump of a muscle in her jaw the only sign that the effort at holding back her desperation for answers was a monumental one - but it was one she decided was worth making to avoid upsetting one of the most cherished people in her life.

"Where did you get that sweater?" The monster eventually asked outright, turning from the window where she had peered to calm her mind to stare back at her son. "It's the last question I'll ask you before I leave you to rest up, so... think carefully before you answer. Think about whether you want to lie to my face again. I will say that I can smell human on it. Perhaps that will influence your answer; make you realise that lying about it will only upset -and disappoint- me further."