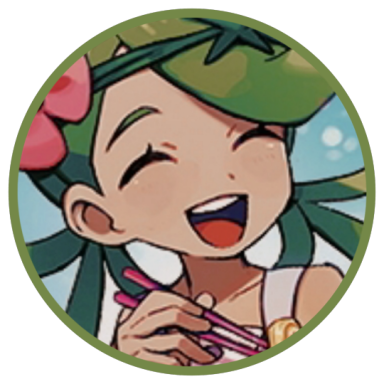 ~I'm drinking coffee on a trampoline~
Original poster
MYTHICAL MEMBER
Posting Speed

Multiple posts per day
1-3 posts per day
One post per day
Online Availability

3pm - 1am (GMT / BST)
Writing Levels

Beginner
Elementary
Intermediate
Adept
Adaptable
Preferred Character Gender

Male
Female
Nonbinary
Transgender
No Preferences
Genres

Monsters, supernatural, fantasy, romance, criminality, slice-of-life (modern or set in past, usually with some twists)
"Hey, you swearing is enough of a gift for me; we're equal now, yeah? 'Cos I know I add a 'shit' or drop a 'fuck' in every other sentence, so you evening up the scoreboard a little is-- yeah, that's enough for me, Navi. Don't need anything more than that," the human responded with a devilish grin crossing his lips, unable to fight off the amusement that came with the cuss leaving Navi's lips. The other was a grown man who ought to be able to swear without anything being said about it - but when the word left his lips with some hesitation and still managed to sound odd and strange, Lukas couldn't pretend not to be amused by it.

Besides, the awkwardness that accompanied Navi's hesitation, and the eventual stammer that enveloped the swear itself-- well, it was cute. Granted, admitting that to himself did little to brush away that nagging feeling of attraction rearing its head once more after years lying dormant, but he had deluded himself enough over that time - continuing to do so now was more unhealthy than anything else, wasn't it?

He wasn't about to declare the growing attraction aloud, but he could at least accept its presence without feeling... uncomfortable with it, couldn't it? Even if he was still on the fence about that, he figured he would come to understand it in time - especially if Navi continued to be as cute as he was. It would take a delusion that Lukas was incapable of to pretend it didn't find the considered words and rosy cheeks that partnered them attractive-- so why even try to convince himself otherwise?

"...For real though, you don't need to do anything. Just keep watch. I guess-- that's what you can do. I'm gonna catch forty winks and you can-- keep watch, if you're up for that?" He suggested as he peeked open an eye and craned his neck around to take him in. His stomach churned momentarily in unease at the idea of sleeping during the day, when he ought to be awake and alert, gathering supplies and preparing that night's meal, but... if he was going to share his cabin with Navi, allowing the other to hold some responsibility and not feel like a spare part seemed the best way forward, or his admission that they were a 'team' would be hollow.

No, if he wanted everything he had said to Navi to hold truth, he had to invest his trust in him - and now, when he needed the rest the most, seemed the best time to prove that he was willing to do so.

"You'll be alright; I trust you, yeah? If any monsters come creeping by, you wake me up - arm yourself and shout for me. But we should be alright. You'll just sit there bored our of your fucking mind until I wake up by myself, I bet," he continued, a firm nod offered to add reassurance beyond his jokey tone. "...I need the sleep, I can't pretend I don't. Forcing myself, pushing myself, ain't gonna help either of us so... I'll sleep and you'll keep watch for us both. You think you're up to it?"