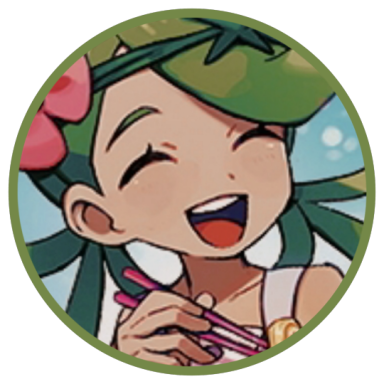 ~I'm drinking coffee on a trampoline~
Original poster
MYTHICAL MEMBER
Posting Speed

Multiple posts per day
1-3 posts per day
One post per day
Online Availability

3pm - 1am (GMT / BST)
Writing Levels

Beginner
Elementary
Intermediate
Adept
Adaptable
Preferred Character Gender

Male
Female
Nonbinary
Transgender
No Preferences
Genres

Monsters, supernatural, fantasy, romance, criminality, slice-of-life (modern or set in past, usually with some twists)
After an entire decade by himself, the quiet and the solitude surprisingly didn't translate into loneliness - at least, that was what Lukas preferred to delude himself into believing. He had spent ten years or so with only his own presence for company, taking on the duty of survival without another person at his side to vent to; someone to help alleviate the pressure he held (despite never admitting to himself that it laid in his chest, dragging him down). He would argue that he was all the more better without people around him, their lacking presence meaning he had no distractions; nothing to deter him from the mission of simply surviving in a landscape that was more or less apocalyptic these days, with the scenes humanity had once been used to fifty years prior now decimated at the hands of the unrelenting monsters.

No, his sole desire was to keep surviving; keep pushing forward, and he couldn't do that as effectively if he had people around him, especially those he cared for. The countless losses he had experienced only served as proof for that - when he had his sister with him, when he had his boyfriend at his side, he was vulnerable to distraction, over-confident as a result of their reassurances, blind to the dangers that existed around them. He would bring them back in a heartbeat if he could, of course; he wasn't happy they were dead, but he could at least... accept that it was easier without others to care for. Though he wanted them with him, especially now he was armed with the knowledge of how to survive - specifically having learnt that adopting the mindset he now had had helped massively in the endeavour. Thus, he always regretted not realising it sooner when they were with him. He should have been stoic rather than expressive; subdued instead of lively.

Realistic instead of optimistic.

Perhaps his sister would still be laughing at one of her own ridiculous jokes, perhaps Milo would still take his hand and press a kiss to his knuckles, if he had only realised it all sooner. Instead, it all came to him far too late and now he was alone, forced to continue onward without his loved ones at his side. Time wasn't necessarily a healer when their deaths continued to press themselves onto his mind, continued to infect his thoughts both at day and in his subconscious. He was bitter and furious and no amount of time would ever alleviate the strength of that emotion, but he did what he did with everything else: he buried it deep down, kept it at bay behind self-constructed mental barriers in order to focus on the more pressing matter of living.

As a child, he had constantly been on the move with his family and the group they had aligned themselves to, the mantra being 'strength in numbers'. There was no permanency, no real chance to ever settle and acclimatise to surroundings, the overriding fear of capture having always encouraged them to keep busy, keep on the move. That plan hadn't been adopted by Lukas once the numbers in the group whittled down until he was the sole one left standing - because there wasn't really a need to struggle through harsh conditions when the cabin he had stumbled upon seemed a perfectly suitable place to set up camp on a permanent basis; to call a home. It didn't mean his life was any safer, but he at least had protection from the weather and wasn't immediately visible to rogue monsters lurking the forestland for a meal.

Monsters stumbled upon the once-abandoned cabin in much the same way the then-teenage Lukas had once down. It was naive to believe that he would be able to exist within the cabin and evade the monsters discovering him - but he never fed into that belief. His cabin was his home, his life made a little easier with the benefits it brought, but he was never under any illusion that he would be completely safe. He knew he would have to fight to defend it and himself, hence the years he put into toughening himself up, into finetuning his use of weaponry (both guns and knives and weapons he chiselled down from ordinary items by hand). No fight came without its consequences -the scars covering his body emphasising that- but, ten years on, he was alive and breathing, with several monsters having perished to emphasise his fiery desire to survive.

He had a lot to be proud of (not that he ever let himself celebrate any victory; there was no room for that confidence) but he was only human; he still found himself dwelling on his past at late hours in the middle of the night. He could push it back seconds later, pretend that the loneliness didn't get to him or that the grief he had never properly worked through didn't feel close to suffocating him, but it was always... there. Those feelings and emotions he was determined to pretend he didn't feel, lurking in the back of his mind and springing up when he least wanted them to.

Now was one of those times. Venturing out of his cabin in search of something to catch for that night's meal (ideally, he would find a rabbit and get it cooking alongside the stew he had brewing), Lukas had no time for distractions. He knew he needed to keep his mind clear and be on alert, the sharpened pole gripped tightly in right hand in reminder to himself of that, but then thoughts of Milo sprang up; memories of his boyfriend cracking up hysterically at Lukas' miserable time fishing, every catch he brought to the surface slipping from his hands when he took it from the self-made pole. He could almost hear the other's voice as clear as if Milo was stood beside him as the memory played out, the scene of the other laid out on his back in the grass as he tried to control the fits of laughter coursing through him.

Enough.

That was enough. Lukas, desperately, shook his head as though that would tip the memory from it, his jaw tightening in the continued effort to retrieve some clarity and force away the memory. It was a joyous one, one he would perhaps smile at if circumstances were different - but they weren't. All the memory did was bring him pain and physically ache him, and he didn't want to experience any of that. Not only was it a distraction, but it just reminded him of his loss - and the fact he was alone.

Fighting so hard to push the memories away, Lukas was almost certain that the sight of a body up ahead of him in the snow was a vision; a leftover of the memory that had powerfully overtaken him seconds prior. In fact, he was so certain he was seeing things that he proceeded forward without giving the figure a second glance, keeping his eyes to the ground, ready to narrow in on any prints a rabbit might have left behind. Yet, as he came closer and the figure didn't remove itself from his peripheral vision, he was forced to come to a stop and examine it properly, then drawing the conclusion that the body might be real but it was that of someone who had passed away. The sight might have shocked him as a teenager but it barely registered in his brain these days - he had seen countless corpses in various stages of decomposition during his travels from the cabin in search of food, and though it had haunted him in the early days, he had become so accustomed to it that he was able to flick his eyes at Naveen's body and continue to push forward without it really staying imprinted on his mind.

Until he heard the laboured breaths; the faintest of signs indicating that this was no corpse. This was a living, breathing being who, though clearly in a bad way, was not yet dead.

The gruff man grimaced to himself at that realisation, his back to Naveen as he struggled to come to terms with what to do. Ideally, he would walk away and leave the boy to whatever fate had planned for him, because the last thing Lukas felt he needed was someone else in his cabin. Not only was it a greater risk in terms of attracting monsters to their location but it would also mean his supplies would have to be shared out, more than half being given away if the boy was in a really bad way. So he had to continue to walk forward, didn't he? He had to turn a blind eye to the suffering and prioritise himself; prioritise his survival as he had done for the last decade.

...But Lukas wasn't a bad person. He was sterner these days, unforgiving and grumpy, but cruel? No. Certainly not cruel enough to leave someone behind to die.

"Fuck's sake," he grunted in annoyance once he realised that what he had to do was obvious. He might not be particularly happy about it but he knew he would never forgive himself if he did selfishly wander from Naveen, especially when it was obvious that the other would perish if someone didn't come to his aid - and from what Lukas had discovered the last ten years, he was the only human in the vicinity, others having wandered through and died long before they could reach the safety of the cabin. The hulking figure surveyed the area swiftly before turning to head back to Naveen, turning him over and lifting him up into his arms with ease, the weakly state the other was in immediately tugging at Lukas' sympathy-- before he cut the emotion off, ruthlessly and unrelentingly.

He would help Naveen, get him food and ensure he was warmed up, but that was as far as it would go.

He couldn't afford to get attached; to start to lower his barriers and care for someone again when all that had brought him was grief and heartbreak. No, a few days of helping the other and he could go on his way, and Lukas could, once again, return to his life of solitude.

At least, that was the plan. How successful it would be remained to be seen.