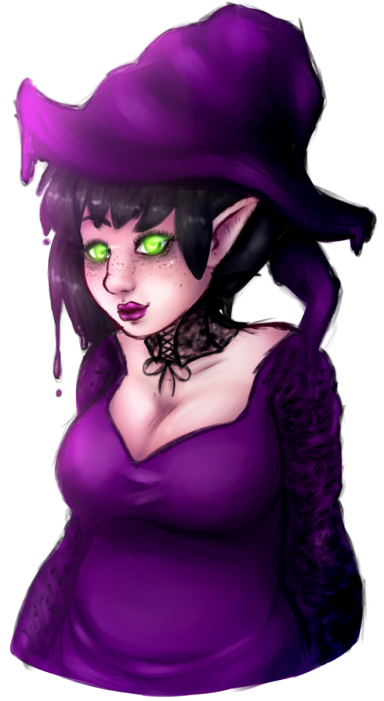 Mom-de-Plume
Original poster
SITE SUPPORT
DONATING MEMBER
Invitation Status

Looking for partners
Posting Speed

Multiple posts per day
1-3 posts per day
One post per day
Multiple posts per week
1-3 posts per week
One post per week
Writing Levels

Adept
Advanced
Prestige
Preferred Character Gender

Male
Female
Primarily Prefer Female
No Preferences
Genres

I'm open to a wide range of genres. Obscenely wide. It's harder for me to list all I do like than all I don't like. My absolute favorite is mixed and multiverse, but I'm not limited to those.

• Mixed Genre
• Multiverse
• High Fantasy
• Hard Fantasy
• Low Fantasy
• OP Fantasy
• Science Fantasy
• Modern Fantasy
• Soft Scifi
• Science Fantasy
• Low Scifi
• OP Science Fantasy
• Modern Realistic (Strict)
• Modern Realistic (Loose)
• Urban Fantasy
• Alternate History (Fantasy Preference)
• Post-Apocalyptic Mixed
• Post-Apocalyptic Fantasy
• Post-Apocalyptic Scifi
• Post-Apocalyptic Modern
• Dystopia
• Displacement
• Military
• Dying Earth
• Supernatural
• Drama
• Mystery
• Horror
• Religious
• LBGT
• Crime/Detective
• Parody
• Comedy
• Tragedy
• Romance (Must Include Others)
• Erotic (Must Include Others)

Morning came with bright light through the window, and And lifted a hand to shield his still-tired eyes as he blinked at the morning sunlight. Warmth beside him urged him to remain, and he groaned, rolling over to check for his wife.

The pillow beside his was empty,. He let his eyes travel down, and they landed on a fluffy, light-colored hen beside him. "Good morning, Paul." With a sigh, the man rested his hand on its feathery back for a moment, then pushed it off the bed. A lazy smile formed on the leather-faced farmer's lips as the bird clucked and trilled and kicked about before pecking at a hand the man left carelessly in reach.

"Tch!" And withdrew his hand and shook it. "Oh stop it. Now, where'd you leave my breakfast?" He looked around, then paused as he noticed something pressed against his rear.

"Nasty bird." He reached back and picked up a single egg, carefully checking for more as he slowly rose, thankful he noticed the egg before he carelessly moved around much more. "At least your eggs are getting bigger." He threw his legs from the bed and rose with a wince before he began to shuffle across the packed dirt floor and toward the round-bodied iron stove. He stoked the fire, then dipped his hand into a jar of fat that he dropped into the pan. With his other hand, he cracked the egg and dropped the innards in, then wandered away to wipe his hands and toss the shells into a pan to crush for the animals.

He'd read somewhere that feeding shells gave animals stronger bones, so he ground it very finely and spread it in their food.

In the mean time, he grabbed a wooden cooking tool and began to fold the egg over itself, again and again in the fat-greased pan before he used the tool to eat the egg straight out of the pan while a certain hen pecked at his bare leg.

Meal finished, he flipped the pan to bake the grease in, then set out to find some clothes to ward off the shrinking chill of the morning.

A few minutes of dressing found the man straightening an undyed tunic. He tied the sleeves into place on his wrists to ensure the shameful burn scar there was hidden, then wrapped the bottom hems of similarly undyed trousers so they didn't drag on the ground. A pair of simple boots, a belt to hold his tunic against his body, and he stepped out into the warm sunlight.

Except that warm sunlight had gone away, and rain promptly drenched him.

"Son of a whore." He cursed as he sneered at the sky. Well, someone had to tend the farm, and like hell it would be him! He put fingers to his mouth and whistled, high and loud and sharp, and then he went back into the house, cursing.

A dozen skeletons emerged from various buildings and began to pull weeds, feed animals, and otherwise wander through And's farm, doing the chores that And really, really didn't want to do today.