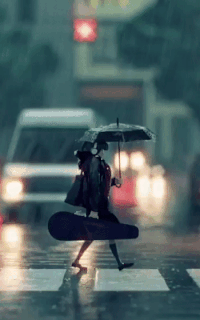 Ever forward.
Original poster
DONATING MEMBER
FOLKLORE MEMBER
Invitation Status

Look for groups
Posting Speed

1-3 posts per day
One post per day
Multiple posts per week
1-3 posts per week
One post per week
Slow As Molasses
Online Availability

8 AM - 6 PM and 10 PM - 2 AM
Writing Levels

Intermediate
Adept
Advanced
Prestige
Douche
Adaptable
Preferred Character Gender

Male
Female
Futanari
No Preferences
Genres

Fantasy (High and Low), Sci-Fi, Modern Fantasy, Modern Realistic, Apocalypse, Drama, Romance... I have lots of interests!
---
Two pairs of high-heeled footsteps clicked down a maze of pristine white hallways. Most new guests went slowly, as the design aesthetic of the Fantasy World facility was a marvel to behold, especially for those who hadn't seen it before. The panels both on the floors and on the walls were an elegant marriage of glass and stainless steel, immaculate whites accented by silvers and blacks. This guest, however, was not new; the footsteps never stopped to behold an art piece, or to snap a photo.
A set of large, opaque white glass doors slid open before them. They revealed the last hallway before setting foot on the next ship bound for Haven: lockers for personal belongings, then rows of hangers, mannequins, and displays with all manner of fantasy armor, clothing, and weaponry.
"As you know, this place is all about the choices you make, starting here. Everything is bespoke and exactly your size."
​
The smile that passed over Yui's features was impossible for her to resist. Character creation was like picking a new life in a new world, even if it was a world she'd visited dozens of times already. It was a fresh start. Her eyes flitted across the choices laid out before her.

Robes, leathers, platemail. Swords, axes, bows, staves, daggers - even a small collection of Legacy items she'd managed to keep from previous trips to the park. She pulled gear and articles of clothing off the racks, laying them onto a table in the center of the room.​
Veena, her greeter, stepped in closer as Yui made her final selections. She slipped a hand under the returning guest's leather jacket, palm resting gently upon her chest. Fingertips on the other hand hovered at the bottom hemline of Yui's blouse, teasing at the fabric.
"Shall I step outside to give you some privacy, or..."
she leaned in until her face hovered just inches from Yui's, the heated breaths of her whispers falling upon flushed skin.
"Or should I help you undress?"
​
Yui swallowed, as if it might somehow calm the sudden flutter in her chest. The eagerness she'd had to get on the next boat bound for Haven took a backseat to... a different sort of eagerness. As badly as she wanted to get to the park, she'd have a month's worth of time in there. But here... once she left here, she couldn't come back. Her gaze fell upon the deep red of Veena's lips, a smirk cresting into the corner of her own as she shook her head with a laugh.
"You get me every damn time, Veena..."
​
A girlish little giggle bubbled up from the greeter host's throat as she eased the jacket off Yui's shoulders and draped her arms around her neck.
"Welcome back to Fantasy World."
​
---
Waves crashed beneath the ship bound for the port of Haven, the water frothing a seafoam green as it was parted beneath the bow. Above board, excitement crackled palpably among the guests. They chattered, getting to know some of the host crew and hoping to get a feel for what they would be expecting once the ship finally docked.
The crew recounted tales of glory and adventure. Treacheries of the pirate Damien Blood, escapades of the bandits led by Houndor and Fairweather. The unparalleled beauty and grace of the elves, the ferocity of the orcs, the bullishness of the dwarves. Few of the ship's crew had ever ventured further than that; guests seldom did themselves, after all. Even so the hosts had tales to spin when they weren't singing sea shanties, waxing on about the splendor of Sherekh and the pristine Hinterfrost Peaks.
Leaning against the railing of the ship with the wind whipping at her hair, Yui only half-listened to the hosts' conversations with the guests; she doubted whether any of the hosts aboard this ship had
actually
ventured that far past the Allplains, or whether they were simply glorified greeter hosts; in-character, in-world versions of Veena, whose red lipstick still tinged the edges of her lips. Much like the crew, most of these guests - families, groups of friends, honeymooning couples, bachelor and bachelorette parties - had little reason to venture out of the relative safety of Haven and the surrounding area.
But for the few hardcore guests like Yui, getting to the end wasn't some far-fetched dream - it was a goal. She had allowed this place to seduce her, to become her obsession. Archery lessons, strength training, horseback riding - all just so she could see what was at the end of all of this. Even some of her musical influences had become based upon her experiences in Fantasy World. So as the guests hurried down the gangplank onto the docks at Haven, they gawked at the spectacle. They took it in, allowing themselves to be immersed in this new world.
Yui headed straight for her fresh start.