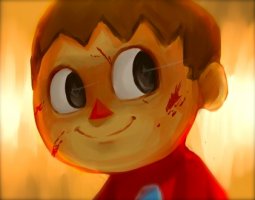 Hi-def
Original poster
LURKER MEMBER
FOLKLORE MEMBER
Preferred Character Gender

Male
Genres

Fantasy, Horror and Sci-fi. I'll try basically anything though. I also love strange and unusual RP genre concepts. Different is good!
FANTASY BAND

If you could pick any 5 members from any band, past or present, and have them collaborate to create a new band who would they be? Doesn't have to be any one genre of music, but it could be if you wanted.

MY FANTASY BAND LINE_UP


Bruce Dickenson -

Vocals < Iron Maiden: Rob Halford was a close second><iron maiden:="" it="" was="" between="" him="" and="" rob="" halford=""></iron>



Dave Mustane -

Guitars < Megadeth, formerly Metallica: NOT VOCALS EVER><not vocals="" ever=""></not>




Jari Mäenpää
- Guitars < Wintersun, Ensiferum>
Steve Harris
- Bass < Iron Maiden, Best metal bassist in the world, not up for debate :p>
Dave Lombardo

- Drums < Slayer&Testament
>
Anyways thats my dream band, and I did it with only TWO members from Maiden, lmao. It was hard to not pick Nicko for drums, but whatever.
​