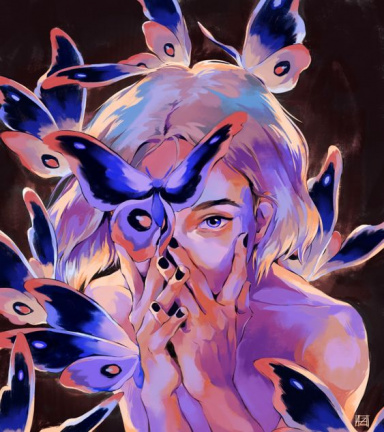 The Suffering Slav Problem Child
Original poster
FOLKLORE MEMBER
Invitation Status

Looking for partners
Posting Speed

Speed of Light
Multiple posts per day
1-3 posts per day
Online Availability

Always online tbh lol
Writing Levels

Intermediate
Preferred Character Gender

Male
Female
Primarily Prefer Female
No Preferences
Genres

I generally like a little bit of everything, but my favorite would be Romance and Drama.
I only use discord to rp.
I'm mostly looking for a Witcher rp, but tbh Im fine with whatever at this point. I've got a plot all set up and to be fair I am mostly either looking for an annoying bard like Jaskier from the show or Dandelion, or anything really as I got a nice little mysterious character all set up for an rp.

However, I do have some other plots for those who happen to click on this post, but aren't all that familiar by the Witcher games,books and the show.
Fandom related Stuffs more in depth​
Mass Effect with some time travelling shenanigans
So, as mentioned above, this one plot will include time travel in a way, that is a bit sad. Character A (AKA my character) lives on earth, after a bad argument with their mother they leave the house, fuming. They sadly end up getting abducted by an alien scientist who was experimenting with a few quite controversial things. The alien didn't live for too long and ended up passing which left the poor Character A suspended in a half sleep-half dead-half hibernated kind of state. Luckily, the Citadel was formed, the council happened, etc. and Character B comes into the picture. The lab was finally discovered and raided by the C-Sec officers as it did have quite a lot of not too legal things, which lead to the discovery of Character A. Then soon they would get A up to speed, causing them a few minor breakdowns and a ticket to counseling, but the other shocker was that they couldn't quite find any of her relatives, so the council sort of felt responsible and got to make things right...Or at least try not to make them worse. A got a living situation on the citadel funded by representatives of the alien who kidnapped her, and that would be about it. Character B would feel responsible for character A and soon they could hit it off, or something. I'm up to changing the story.

Dragon Age Inquisition


I'm not too decisive regarding this plot, so it is up to debate. Part of me would like someone who'd play Canon Bois to my OCs, but as I said I'm up to debate a plot for this one.



The Hobbit/LOTR Universe


The plot for this one would be simple, a married hobbit couple struggle to have kids, but one night a mysterious basket shows up at their door with a baby inside. ...Except it's a human baby. Still, they raise the baby girl as their own and everything is seemingly normal. That is if you don't look at the height difference. Life seems to be calm and just normal, until one day travellers pass through and the girl soon realises that she may not belong as much as she thought she would.




Metro 2033


I'm quite new to this fandom, I've just begun reading the book..But I just love the idea of a buff, badass russian lady shooting mutants and stuff lol.
The Witcher


Alright, again I am new to the whole fandom, but I binged the show, read the wiki and I am in between books sort of reading the first one as well. I would be looking for someone who is familiar with the plot for this one, either someone who will play canon, or any kind of character really. I don't want to spoil my starter for this one, but it's ready and two people that I showed it to liked it so I guess it would be cool!
A few more things, before you reply​
I feel more comfortable writing with people who are older than me, so 18+ only as I prefer more mature topics.

​

I talk a lot and like to make friends so if you're from the grumpy bunch do tell before hand so I won't spam you with memes and will leave you be.

​

Sometimes I just don't feel like replying after a tiring day of work, but I always reply.

​

Please for the love of anything that's holy, don't use creepy asterisks on me. Just don't.

​
These would be it I suppose. My DMs are open, or just feel free to reply to this post. Anyway, cheerio mates.
Last edited: