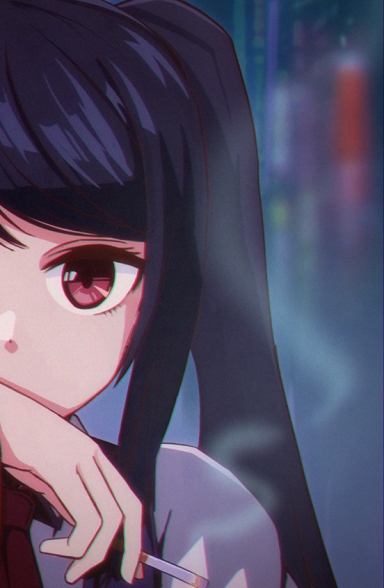 Gloriana
SECURITY DEPARTMENT
DONATING MEMBER
Posting Speed

One post per day
1-3 posts per week
One post per week
Slow As Molasses
Online Availability

I'm online most evenings on a regular basis. If you message me, I'll probably see your PM within a day tops, or you can find me on Discord under Click This#5640 --Just message me if you're from Iwaku so there aren't any misunderstandings!
Writing Levels

Adept
Advanced
Adaptable
Preferred Character Gender

Male
Female
Primarily Prefer Female
Genres

I'm a massive fan of any genre that puts my characters in a fish out of the water scenario. This can be time travel, isekai, or even an epic journey type of story. If it's in an anime style, you've got my full and undivided attention.

I'm generally game with most fantasy genres, although my preference is skewed towards high fantasy and historical fantasy. Also, steampunk. Depending on the type of roleplay, modern and sci-fi roleplays are good with me as well. In terms of settings for historical roleplays, I love seeing stories set in the Roman republic or empire, the age of sail, the Victorian era, WWI, WWII, the Cold War, and the early information era, although I might tend to play fast and loose with some historical accuracy in favor of plots and characters.

Naturally though, if the plot's glorious enough, the genre probably won't matter too much.

Gregory furled his brow at the throwing of the dice for the idea of splitting into groups and the entire premise of a mind-reader. While he had no outstanding issues with splitting up, the dice rolls felt almost tricked. He wasn't sure if he should be amused or disappointed by the gender split, but decided it was probably a mixed blessing. After all, the group was going to be together for a while, he'd get to know everybody and the spy in due time.

Still he found room to protest the odd results of the die. "Hey now, are you sure those dice aren't rigged?" He shrugged after saying this, rising to join the other men (and boy.)

At Kheri's question, he shrugged. "I have, but I'm not intimately familiar with the city." He'd been to the city before several times, but never on notably important business. Even when they had, it was for a job, and all other times were for what amounted to sightseeing. As much as he wanted to regale others of his touring of the city's best purveyors of food, he was sure he wouldn't be winning any hearts over with that.

To the idea of spying on the girls, Gregory was adamant against the idea. It felt rather shitty, and was probably a shitty idea anyway, since most of them weren't suited to stealthier habits, as Keran had pointed out. In the end, he advocated maintaining the full group while they searched, rather than splitting up. It was the safer option, even if it was less efficient.