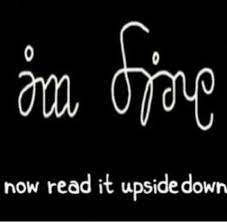 Broken But Never Forgotten
Original poster
Invitation Status

,
Posting Speed

Speed of Light, Multiple posts per day, 1-3 posts per day, One post per day, 1-3 posts per week
Online Availability

Monday Through Friday 3:00PM to 11:00PM EST. Saturday & Sunday 6AM to 1AM EST
Writing Levels

Elementary, Intermediate, Adept, Advanced, Adaptable
Preferred Character Gender

Male
Genres

Sci-Fi, Fantasy, Fandom, Post apocalypse
So, just to be clear. This is indeed simply a reboot of a roleplay that originally got a bit of attention and moved for a bit...then kind of went silent. Just seeing to reboot it in attempts to bring it back. If it doesn't get enough attention then it simply won't make a return.
Though a few bits of lore will change in this reboot if it does move forward.

Dakota K5

Furasian

Gremory
Agent_Puncake
Equusheart
____
For hundreds of years, everyone knew it was coming already. One way or another, it was sure to come; whether it was going to be their star exploding, the ozone layer completely breaking, the oceans rising to flood the land, even a possible meteor coming to crush the cities; the end of the Earth. Although humanity prepared the best they could for any possible disaster to either prolong the inevitable.
However, nothing could've prepared them for what was to come. The year was 2493, life of everyone on Earth was going on as normal as it always was; without so much as the slightest warning though, the skies quickly darkened as the very moon and sun was quickly shielded by massive triangular shaped ships. The shock the filled the planet caused absolute silence to spread throughout the planet for a few moments before strange creatures of all different shapes and sizes began to descend from the sky and started to mass murder innocent civilians all around the globe.
It was only out of a miracle that as cities all around the planet started to crumble and the military being defeated left and right from all around the world that humans were able to sneak off into hiding within the mountains of China, Everest, Mt. Fuji and even Mt. Rushmore. Hiding off within these very places were the last remaining numbers of humanity and where they lived for several years during the time that a new secret project finally came to light for the public to know about.
Project ARK and Project EDEN.
These project was supposed to remain a secret until it was confirmed the day that the planet was going to end because of some kind of other disaster aside from being attacked by an unknown enemy like this.
Though, with the circumstances as they were; the projects were rushed all that much more to be completed. Project ARK was to create multiple intergalactic ships that was able to leave the planet's atmosphere with ease so that ordinary humans wouldn't need any sort of training to be able to climb into the ship and leave the planet into space without any side affects or pain.
Project EDEN at this point was already near it's completion, there being hundreds of thousands of workers and scientists far off into space away from planet Earth, building a gigantic space station that was going to be able to hold the entire population of the Earth without the concern of any other natural disasters but as well as to slightly simulate a close representation of Earth.
With the rush of the completion of both projects, in a year to two time span; the projects were fully finished and by this point, the ships that invaded Earth had left yet the unknown threat roamed the planet in search of survivors that they killed or did worse to. Their technology littered the planet all over, and any of those who attempted escape from being imprisoned were killed off without the slightest thought of remorse.
As the day finally came to leave the planet, each of the mountains began to open massive hanger like doors on the side of the mountains to allow the ships known as ARKs to leave the planet. Due to the technology and how desperate humanity had been, the ships were able to leave orbit without too much damage done to them by the cannons that the unknown threat had planted onto the surface all over the planet. Being able to finally escape Earth and eventually reach the giant space station, life slowly began to return to normal.
It was only a matter of time that the space station that was supposed to considered a new Earth became well known throughout the universe to even other races. Slowly enough, one after another of other races started to pour into the station asking and pleading for assistance due to how their situations had become similar because of the same exact threat that humanity had also faced. Of course, this took a while of debating between government officials but yet eventually it came to an agreement that these alien races were allowed to join into the new home of humanity and soon enough gaining the same rights as humans; even if it might've taken quite the long amount of time due to the distrust in aliens after the invasion of Earth.​