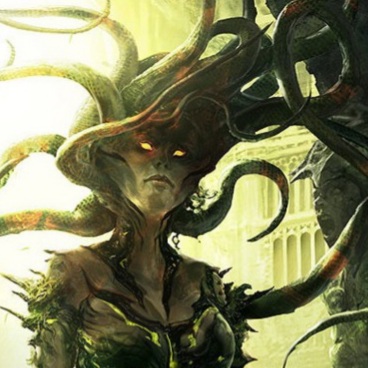 Returned from the Void
FOLKLORE MEMBER
Invitation Status

Looking for partners
Posting Speed

One post per day
1-3 posts per week
One post per week
Writing Levels

Intermediate
Adept
Advanced
Preferred Character Gender

No Preferences
Genres

Urban Fantasy, High Fantasy, Epic Quest, Sci-Fi, Time Travel and World Hopping, Steampunk, Action/Adventure, Modern Drama, Mystery, Slice of Life, Romance, and many more.
Jude pulled the smaller person into a spin; it wasn't difficult. Jude wasn't exactly the bulkiest rockstar on the block - actually, being the only literal rock star on the block, it was possible - but he was weightier than Sansa, at least.

The music was easy to get into; the blessing of house music was that the beat varied, but remained constant and steady enough that one didn't really have to pay terribly close attention to avoid looking like a fool. The dance floor was not terribly far removed from the bar, but the acoustics were set up so that it was still significantly louder there. The bass pounded through the air with strength that was nearly tangible, and despite the club being booked privately, was still relatively crowded with friends, crew, and the family, friends, girl/boyfriends, dealers, and occasional spouses of all the above. Mainly so long as nobody got arrested and didn't put his manager in a pissy mood with PR-fixing, Jude was never terribly concerned about who got into these things.

Sansa, despite being as intoxicated as he was if not a little more, was a decent dancer, and the pair easily settled into a rhythm, Jude playing the proverbial frame to her whirling dervish of a picture.

Personal space was tacked under the bass line on the list of things Jude really couldn't be bothered to pay a lot of attention to, especially when she smelled so fucking good.

He wasn't especially thirsty, but he could practically see the veins below her translucent skin, and when a bit of her hair brushed his cheek in a turn, he felt the way he remembered feeling before he was turned, and there was a bakery on the end of the street where he grew up, and he would walk in the door just as the rolls were coming out of the oven when the air was warm and the aroma of fresh bread filled the shop.