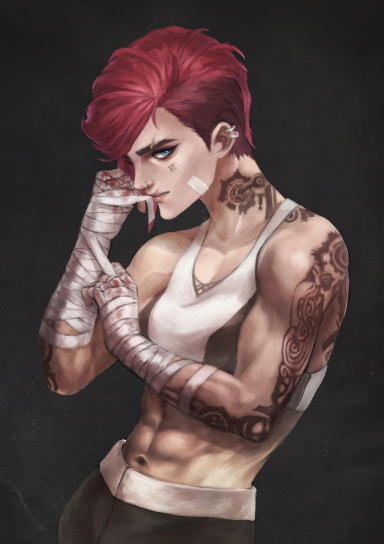 I will be the Shadow to your Light
Original poster
Posting Speed

1-3 posts per day
One post per day
1-3 posts per week
One post per week
Writing Levels

Intermediate
Adept
Advanced
Prestige
Adaptable
Preferred Character Gender

Male
Female
Genres

Fantasy, Modern, Magical, Romance, Greek/Roman mythology, Action, Mystery, Scifi, Anime, Medieval, Yaoi, Yuri, Fandom.

[tabs][tab=Overview]
[fieldbox=The Plot, red, solid]
In a semi-AU (alternate-universe) from the original anime. We would be playing as members from a recently formed guild, Eclipse. Fairy Tail and all the rest still exist, but they wont be apart of this rp. While FT is busy with another threat, Eclipse is faced with they're own enemy. Someone has unleashed a long since forgotten airborne plague on the land. Its victims first suffer from persistent migraines, then they start losing they're senses one by one, after that comes organ failure, then eventually death. Overall the plague takes 4 days to 1 week (depending on they're physical health) to kill someone from the moment they're infected. Whats truly scary is it only effect Wizards, non-magical humans seem unaffected by this deadly plague.
Nobody has figured out a cure yet and the disease keeps spreading. A group suspects its the work of a mysterious organization known for being anti-magic/anti-wizard. With the fate of Fiore on the line and Fairy Tail dealing with they're own problems. Eclipse is called upon to find this organization known as The Crusade, and find the cure for this formidable plague. A plague now named "The Heartless Plague".
With the lives of all Wizards/Magical-Creatures on the line, will Eclipse prevail or will Fiore fall?[/fieldbox]
[Fieldbox=Our Beginning, blue, solid]
Everyone will be starting out as a member of the Legal Guild, Eclipse. The guild has only been around for about 2 years now and has a very mysterious/vague history. Your free to play as a member thats been apart of the guild from the start (aside from the Guild Master) or someone completely new!
We will begin the rp with 2 groups of Wizards from Eclipse setting out to pursue 2 separate leads on the organization suspected of causing the Heartless Plague. They're goal is to track down The Crusade's hideout (I will be NPCing The Crusade) and find out if they're the perpetrators. If so we will have to discover the source, and possible cure, for the plague.
I'll go into further detail in the IC =)[/fieldbox]
​
[fieldbox=*Rules*, green, solid]
No Godmodding/Metagaming.
Play nice in OOC, treat others how you would like to be treated.
2 Character max per player.
Follow all Iwaku rules.
Romance and violence are encouraged but keep it PG-13 or take it to PM's (remember stay in your age bracket!)
Wait for at least 2 post's from other players before posting again (this is so people dont get left behind)
Please stay active, I understand life gets in the way/busy, it happens to me plenty. Just let us know if you wont be active for a certain amount of time. If you dont after 5 days you'll receive 1 warning, if you dont respond a week later your character(s) will be taken control of and/or killed off.
To show me you've read these rules please put "Our soul's are our own!" at the top of your CS please.
Devil Slayer's will not be allowed in this rp, they're just too OP.
1 Paragraph minimum per post, proper grammar/spelling is appreciated as well.
As GM my word is LAW so please follow it =)
Dont be afraid to ask questions, I dont bite!....Sometimes.
[/fieldbox]
Appearance: (anime only)
Name:
Age: (12-24)
Sexuality: (whatever you wanna be)
Height:
Weight:
Insignia Place/Color: (where your Eclipse tat is on your body and what color it is)
Skills: (Non-magic related skills. Ex: Cooking, swordplay, hand-to-hand, ect)
Magic: (If Dragon/God Slayer please state here.)
Personality: (optional)
History: (optional)
Theme Song(s): (optional)
[/tab]
[tab=Cast List]
Eclipse Insignia
Dragon Slayers
Cal - @Zeroisdead
God Slayers
Phoenix - Estrella
Lost Magic
Kuroh - @SashaBliss
Nero - @Akashi
Zarek - Estrella
Others
Felix
-
@Eon
Hanaka
-
@Citrus
River
-
@Link_Loftin
Temperance
-
@Cybermoon
Akira
-
@Calamity
Oshita
-
@NorwayFOO
Moriyama
-
@NorwayFOO
​
[/tab][/tabs]
Last edited by a moderator: