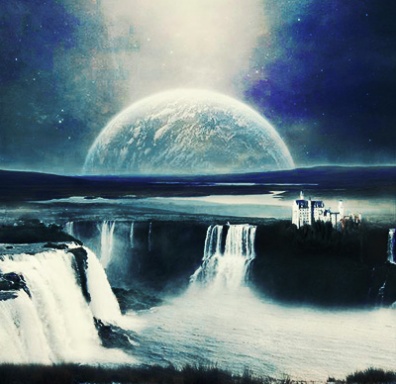 Best rper ever!
Original poster
LURKER MEMBER
Invitation Status

Looking for partners
Posting Speed

Speed of Light
Multiple posts per day
1-3 posts per day
One post per day
1-3 posts per week
Online Availability

All the time.
Writing Levels

Elementary
Intermediate
Adept
Advanced
Prestige
Adaptable
Preferred Character Gender

Female
Nonbinary
Primarily Prefer Female
Genres

Fantasy, Horror, Action, Romance, Adventure, Drama
Fantasy:
I have a lot to bring to the table for our RP:
I'm looking for a few plots, let's start with the first:
I'm looking for
Risk-taking Bookworm
trope and a good writer to write him. I had someone who was my main writer for this but he's been somewhat MIA, so I don't feel comfortable asking for us to continue. All I ask is that you have
time
to write, since I'll be focusing my energy on replying.
So, let's focus on the character:
The guy I am searching for someone to play is a scholar character who ends up becoming a tutor for my character. He is confident in his abilities, likeable but has a darkness living in him that we can discuss what that is. He's a forward thinker, loves a challenge, charismatic to a degree, risk-taking, warm regardless if he is reserved from his life inside the Academy, trying to find another life for him to be successful in. He would be up against a cold, soft-spoken woman from his past. They were once childhood friends but things got complicated. We'll go further into it, if you are interested.
Second plot:
I'm looking for a world-builder. I'm looking for a world-building partner who can help me come up with a part of my setting. I'm trying to get the feel for creating a version of Piltover/Zaun in my world but I don't know enough about them to insert them. I'd like to do some sort of RP involving a elf street rat and something else. Maybe, we could talk it over, but really actually talk it over instead of trying to get down to the RP right away. I was looking to play a mixed elf from my setting that has been eaten by the undercity. I don't have it all sorted, but if you like LOL or watched Arcane, let's figure it out. This might take us a little while to sort out, so be cool plotting before messaging me. I'm using the same setting for all three plots.
Third Plot:
I'm looking for
Assassin with a moral code
trope. If you are familiar with the Night Angel Trilogy, Durzo Blint and Kylar. I'm looking for that specific trope that starts with him being sent out to take out what he knows as the "chosen one". We can talk more specifics once we get to talking and I see you are what I'm searching for as a partner.
Shadow of Colossus:
I am looking to roleplay something in the universe, whether it be before SOTC or after The Last Guardian time frame. I would like to find a way to either find a way to explore the forbidden lands prior to their forbiddenness, after it was sealed through a future generation or after TLG to find and locate the futuristic tech that no one seems to understand how to use. If someone would like to have a cute little shipping between the two characters, I would love that. My character could be a horned girl from the village or we could try something that starts a whole bigger problem.
Or, alternatively, we could start something that continues after Ico where they live in the village and perhaps my character is taken to be the sacrifice for the queen. I just want to roleplay in the world, and I know it's pretty uncommon to find a partner, but I'm sure we can work out something. I was thinking also that maybe our characters could figure out a new item from the "old" civilization that only works with the two of them? I feel there is stuff we can explore in the settings, and since I've almost finished the book: Ico: Castle in the Mist, I would probably take some of the elements from the village life.
The idea is that something big would happen, possibly to infect the smaller locations or a bigger one, and our characters are involved on some big level while either being in trouble or get involved in something. We could use multiple themes too!
What I want for a partner:
Friendly OOC, this is a must.
3rd Person only
Respond a few times a week.
2-5 paragraphs on average
Understand how to write dialogue.
20+ RPers only.
Discord Only
Last edited: