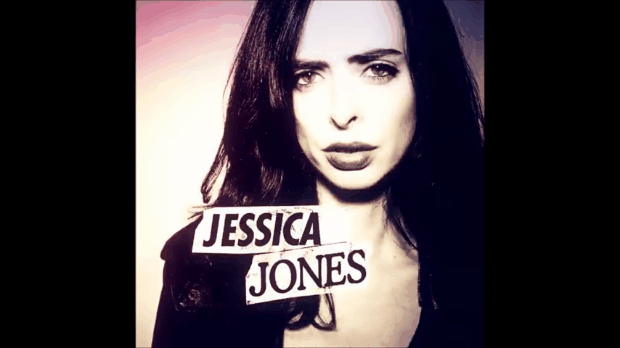 Feeding the wolves, don't you know better?
Original poster
Invitation Status

,
Posting Speed

Speed of Light, Multiple posts per day, 1-3 posts per day, One post per day, 1-3 posts per week, One post per week
Writing Levels

Elementary, Intermediate, Adept, Advanced, Adaptable
Preferred Character Gender

Male, Female, Primarily Prefer Female
Genres

Fantasy, Supernatural, Sci-Fi, Modern, Horror, Mystery and Romance

It couldn't be avoided; she had felt it, technically she had been behind it. Sister Frances had unwillingly created severe tension between the two of them because of her embarrassment. It had been blatantly obvious, and she had thought there was no way to come out of it. That would be it, from here on out, her relationship with this volunteer would be nothing but awkward, confusing and distracting. Nice job. She told herself. The thought caused her to grimace. You couldn't just— before she could finish telling herself off, Sister Frances found herself frozen in place as words entered her ears and caused her expression to grow wide. Oh no…IDIOT! In her mind, the young nun was occasionally rather aggressive with herself, she found that the harshness helped her realize things that otherwise would go by unnoticed. There was a small exhale of disappointment that escaped her as she shook her head the tiniest bit. Clenching her jaw she looked at Seraphina from the other side of the car as she cleared her throat. "No." she shook her head again. "You don't need to apologize Seraphina. You did nothing wrong." She explained and got in the car with a heavy sigh.

At this point, hiding her embarrassment was a waste of time. Her cheeks were still red, her skin still hot. There was nothing she could do about it; Sister Frances' system had gone into embarrassment overdrive. Even though she told herself that she couldn't decipher those spine-tingling, stomach knotting sensations, deep down she knew exactly what they were and what she had been feeling. "I really appreciate how you handled that situation. I'm not a fan of confrontation to be honest." She cleared her throat as she stole a glance at the volunteer before starting the car. "I have difficulties standing my ground." She swallowed back as she put the van in reverse and pulled out of the parking spot. Feeling Sera's eyes on her made the young nun completely avoid looking in the direction of the passenger seat unless necessary. "So, thank you for that." Another clench of her jaw. "I just want you to know, that you have nothing to worry about. As for myself, I am okay. I will be fine." This is just a test. She told herself as she glanced towards the young woman once more, grip tightening on the steering wheel.

That's in the past. You are repenting for those sins.

Another storm was soon to roll in. At this pace, the colourful autumn leaves would be blown away by mother nature's rage and the cold grasp of winter would take hold sooner than anyone would like. The evening had gone rather smoothly, Sister Frances had the assistance of Seraphina for the whole afternoon and well into the evening. The young volunteer had even decided to stay for supper. Most of the volunteers never really accepted the offer, they hadn't known what they were missing in truth. Sister Ophelia was a phenomenal cook, her meals were always hearty and delicious.

It was towards the end of dinner time that the storm had began to grow vicious. The rain was beating against the old building, windows creaking against brutal gusts which eventually led to the orphanage being consumed by darkness. Some of the children obviously grew afraid, but candles and lanterns were quick to be found, bringing a warm glow to the interior of Saint Emiliani's. It had taken just a little bit of extra work to get the children to sleep, promises of keeping watch were made, and with the help of Seraphina most of the children eventually fell asleep rather soundly. The storm hadn't seemed like it would be letting up any time soon. Sister Frances was quick to offer Seraphina one of the spare rooms, after the deed was approved by her superiors. The young nun had brought her sheets and pillow cases, even offering one of her nightgowns to Seraphina if she wished to sleep in something less form fitting. The young woman knew where to find whatever she needed and was left to her own devices once Sister Frances felt she had offered all she could with a goodnight and a bright smile.

For as long as she could remember, Sister Frances always had a little trouble sleeping under a storm. Peculiar dreams of ironsmiths and forges seemed to startle her with every flash of lightning and every crack of thunder. The sound of metal being hammered was distant, the thunder certainly more prominent in her half-asleep state.

The whispers were distant, in a foreign tongue. Their Footsteps were light, a scuffle here or there, just loud enough to cause her features to wrinkle. Chains rattled, links clanking against one another, as If they were being pulled out of a bag. The whispers were muttered faster.

Faces flashed behind eyes that darted beneath closed lids and a worried expression.

There was a sudden growing tightness around her throat. Out of instinct her hands reached up and took hold of whatever had been wrapped around her throat. Fighting against the force that pulled her back she began to choke. Gasping for air she felt the same cold grip tighten around her ankles. Staring down at her legs she noticed the bindings. They pulled, the large faceless men that were hidden in shadows. Restricting her movement as she fought against the choking chain around her throat. She couldn't speak any words as she struggled against the force. Looking up she met the face of a grizzled man, his eyes a deep cobalt blue, his hair and beard reddish brown in colour. He snarled at her before his raised fist crashed down across her face.

The explosion of thunder shook the entirety of the orphanage.

Sister Frances gasped as she was startled awake by the trembling sound. Sitting up in her bed she heard the rattling of chains once again. An unknown force pulled her back down as she crashed into her mattress. Her wrist and ankles were shackled, chains wrapped around her stomach and her neck, the tension was strong enough that she felt stuck, staring at the ceiling of her room.

Thump, thump, thump…

The footfalls were heavy against hardwood floors, echoing through the room. The flash of lightning caused her to wince and close her eyes as she whimpered. The boards creaked; her eyes held shut tightly. The bed shifted, the springs under the stiff mattress squeaking. She could feel the warmth of someone or something on top of her.

"…Laila…" The voice was a sultry whisper that was followed by a chuckle. "…Mmm…" The moan rang through her ears as she felt a body press down against hers. She could feel the warm breath against the side of her face, a nibble at her earlobe. "WAKE UP!" The nun was startled by the words that had formed into a primal growl, her eyes shooting open as she gazed upon two burning crimson streaked, amber irises. A snarl followed and revealed a fanged maw of death.

Shooting up in bed with a small scream, Sister Frances tossed her sheets off in a panic and stumbled to the floor. Crawling to the corner furthest from the door she pressed her burning hot, sweat drenched forehead against the cold wall and closed her eyes with a frown. Her hand reached for the cross around her neck. Panting breaths led to rushed prayers asking for help in this moment of darkness. Her heart raced, rapidly, drumming through her skull as she grimaced against the pain. Her nose wrinkled slightly in a small snarl, brows knitting close together as she exposed fangs to no one in particular. Another strike of thunder had her eyes shooting open, a reflective shimmer glistening against the lightning as pupils dilated. Her right palm pressed against the wall, fingernails scraping against the paint. Closing her eyes, she felt a sharp pain in her chest that spread across her ribcage with immense discomfort. The pain showed in her face as she whimpered against it. Her left hand letting go of the cross to take hold of the edge of the wall that led to the window as she opened her eyes again.

Groaning against a tense back that felt like it was shifting unnaturally, the nun pulled herself up and stumbled towards the windowsill, the ridges of her spine pressing against her flesh as she caught the sound of movement before an ear-splitting squeal ripped through her skull. Grunting against the sudden sound she keeled forward slightly before it began to fade., fingernails digging into wood. Looking up towards the window she stumbled back as she caught sight of a distorted reflection that held glowing irises. The metal frame of the bed scraped against the floor upon collision. It caused the blonde to wince and cover her ears with a small, pained sound. The rumbling of a deep growl catching her attention off to the right, from the darkest corner of the room. Lightning revealing a large dark figure that faded with the moment of brightness, the deafening thunder masking the knocks at her door.

Catching the creak of hold hinges, Sister Frances looked over her shoulder towards the figure in her doorway. Turning around to fully face whoever was there, she narrowed her glowing eyes as she slowly walked towards the foot of the bed. Her vision hazing over slightly as she tilted her head to the right a little. Blinking a few times there was an intimidating growl that rumbled in her chest. Looking to the right again, into the dark corner, Sister Frances flared her nostrils and exhaled before she looked down at herself then back up towards whoever stood in the doorway. "Hello?" She croaked out a whisper.

Was this figure even real?