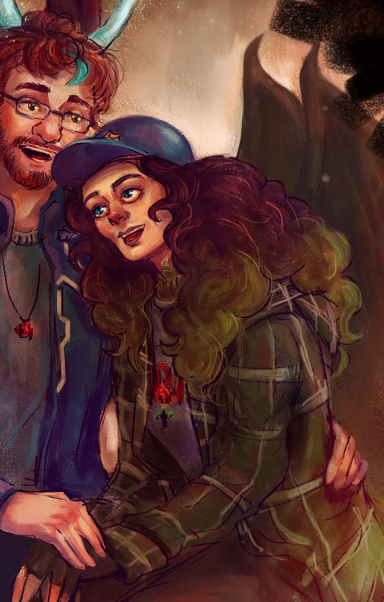 "You'll never be alone."
DONATING MEMBER
Soap
Roleplay Invitations

Group Roleplays, One on One Roleplays, Not Taking RP Invites at this Time
Posting Speed

A Few Posts a Week, One Post a Week, Slow As Molasses
My Usual Online Time

Anytime I have internet access, honestly.
Writing Levels

Adept, Advanced, Adaptable
Genders You Prefer Playing

Male, Female, No Preferences
Playing Style- Passive or Aggressive

I do like to have a hand in the plot if I can, but it doesn't matter that much.
Favorite Genres

Science fiction
Modern
Fantasy
Horror
Survival
Naturally developed romance
OC Fandom (ask about my fandoms!)
Genre You DON'T Like

Romance-centric/Pre-planned romance
Sex-centric
Furry
Trope-y anime
Fandom with canon characters
Plain slice-of-life
It is 50 years past the present day, 2068 AD. The threat of nuclear war has spurred nations to cooperate, for once, and work together to advance technologies for space exploration and travel. A recent development, still highly experimental and limited to scarce, private corporations are the so-called "Networking Tools". They allow their user to create miracles, of destruction or creation, by their intention. The applications of this almost magical technology are immense, and range from terraforming to tinkering to transportation. Of particular interest is a pair of rogue workers, who, straying from the law, have managed to discover the Networking Tools. It is this story that we are about to tell.


Primary Characters

---

Clifford Hahngar (played by

Eru

)
Cassandra Marlin (played by

Joan

)

Secondary Characters and NPCS

---

None yet! To be added as the roleplay progresses.

Clifford Hahngar

---

Gender: Male
Age: 35
Appearance: nothin here yet

Personality: number one criminal in continental states of america (or so he thinks), quite proud of his accomplishments (think Carmen Sandiego and Megamind)

Biography: Criminal! For some reason or other. Perhaps it's the thrill of the chase?

Powers: Energy manipulation of elements. Choose fire, earth or electricity. Can heal by touching the element, but is otherwise immune to it.


WIP (

Eru

)

Plotist CS can be found here and should be updated alongside.

Cassandra Marlin

---

Gender: Female
Age: 33
Appearance: Cassandra stands at around 5'4" and has a slim, compact, powerful build. When given a choice, she generally carries herself with her head held high and a straight back, although this also often shifts to head bowed and shoulders hunched over around certain people. She adapts to new situations with ease, expression and posture shifting to what she thinks will get her the best results from the people she interacts with.

Her skin is tanned and often marred by the odd smudge of dirt or grease, with various small scars from her time on the streets. Her face is bright and intelligent, framed by thick dark brown hair with narrow brown eyes and a sly smile. Her fingers are long and thin, often moving swiftly across a keyboard or moving to unscrew something. She generally wears a close-fitting pair of comfortable pants and long-sleeve shirt or tanktop, along with boots and a perpetual long jacket made out of sturdy canvas. She tends towards dark reds and purples, but often wears black or grey outer layers for practical reasons.

Personality:
-Sneaky hacker lady
-Somewhat manipulative when she has to work with others
-Prefers to keep a low profile

Biography:
-Started out as street kid by necessity (why?)
-Rose through the ranks, gained quite a bit of cred
-Learned how to hack because it's important, along with other survival skills
-Eventually managed to become mostly independent, this job she was gonna cut loose from her domineering group and run off with the tech

Powers: Forcefield manipulation/telekinesis with said forcefields, technomancy stuffs (technology manipulation and whatnot)


heavy WIP

Plotist CS can be found here, and should be updated alongside this.

Doctor Edward Scholl

---

The mind behind the Networking Tools.

more info and image tba
Check out the other tabs for this!

Plotist


The Networking Tools draw from The C-Flux Network, a universal network energy that seems limitless in potential. However, it is unable to be harnessed without the special tools developed to do so, hence why their nature is so secretly kept. It is used firstly as a source of fierce, raw power, to fuel gigantic operations and vehicles, and secondly allowing for stuff like fancy weaponry, space travel, superpower implants, and other applications.
Equinox

---

The corporation behind the original Networking Tools. They have a ton of resources and are perfectly willing to use them in less-than-legal ways.

The Foxes

---

A small but powerful criminal organization, currently making their way to the top at an alarmingly fast pace.

more tba
Last edited:
2