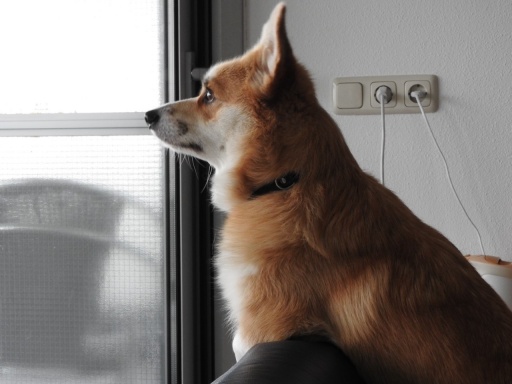 .
Original poster
LURKER MEMBER
FOLKLORE MEMBER
Writing Levels

Intermediate
Adept
Advanced
Prestige
This is the OOC/Sign-up for the club Exile of the Fifth Son.
Click here for a list of NPC's.
Click here for the IC.
Click here for the Discord server.
"Hey! Have you heard? The fifth prince, prince Albert, he's really going to get exiled!"

The news had spread like a wildfire through-out the kingdom, as it was easily one of the biggest happenings in recent history. The Kingdom of Edfield was at its peak, with a military and economy unrivalled on the entire continent, yet the first cracks were showing from within. The current king, Edwin Ryker the Third, was old enough for the crown-prince, Grady Ryker, to prepare for taking over. It was clear to everyone that the crown-prince wasn't exactly planning to be a benevolent ruler, much rather following in his father's footsteps of ruling through power and might. The latter was also why his progressive youngest brother, prince Albert, had been a thorn in his side for a long time. Whereas Grady was heavily popular among the nobility and high ranked army officials, the much younger prince Albert had gotten himself insanely popular with the common folk. Not only could they relate to him better, thanks to his kind behaviour, he'd gone through serious attempts to reform the very oppressive, racist, speciesist and sexist hierarchical structures that were present in all layers of the Kingdom's society.

Eventually, crown-prince Grady decided to get rid of his younger brother before he'd end up destabilising his coming rule, framing Albert for planning to start an uprising. Although Grady was seeking the death penalty for his brother, the best he could was getting him exiled, as he could not risk starting the very uprising he was hoping to prevent. For the same reason, he decided to agree to his brother's request. A few of the people that were deemed 'enemies of the Kingdom' or that were imprisoned or wanted for relatively minor crimes, as well as those who's sole reason for imprisonment was their support of prince Albert and his ideals, were able to have their since forgiven and debts erased if they were to join prince Albert on his exile into the Hinterlands.

Even so, many knew that the Hinterlands were dangerous territory. Rumours spoke of the place as a land where ancient sentient species and terrifying monsters were still roaming the lands, a place filled with ruins from civilisations older than written history and a place where long forgotten magic was an everyday occurrence. Very few expeditions into the vast Hinterlands had ever returned and none of those had dared to venture far into the area before fleeing it. To make matters worse, there were many that didn't wish to abandon everything they'd built up through-out the years and even more that didn't quite trust the crown-prince's promise. Yet the chance of a free and fortunate future in these mysterious lands held promise to the few that were truly looking for a way out; those that aligned themselves with Albert's ideals and those without a shred of future in the Kingdom.

Whatever your reason may be, be it erasure of sins, the promise of riches or simply the exploration of the unknown, anyone willing to work together towards a better future is welcome to join the prince in his exile. Just remember that it is a one-way ticket.
General plans.​
This club is meant to focus on exploration, mystery and interaction between characters (both PC and NPC). Overall plot will revolve around finding out more about those you're travelling with and generally making it to your 'destination' (wherever the group may chose to settle) in one piece, whilst separate parts/chapters will feature shorter missions and events based on what's going on in the specific areas you'll travel through along the way.
I'll be striving to keep the overall plot going by putting up a plot-progressing post once a week, whilst flavour interactions and side-progression can happen at even faster speeds, depending on player interaction.
Joining during later stages of the plot will be possible (if there is a demand for it), but it will be done using different lore-mechanics to tie new characters to the group, which means certain chapters/parts will need to conclude before new characters can be added smoothly.
If you want to know more about the world/lore,
check out the backstories of the NPC's you'll be travelling with.
There's also some more information in the character sheet below, as well as in the Q&A post below this one. Feel free to suggest things if you've got ideas of your own or ask questions on things you'd like me to add or explain, as lore can be added (and has been added) retroactively if there's a demand.
Please indicate which parts of the information on the sheet unknown to the general public

such as by writing them in red

, so that it is clear which of this information would require more than just some asking around for someone to find out. This is especially important with regards to (parts of) the backstory and the reasons for joining and can also be used to separate the lies and fake stories that are known to the public from

the actual facts

.

Please include the following information your sheet:

Name: Nicknames/aliases: Age: Gender: Species:

The Edfield Kingdom exist of about 60% Humans, 20% Elves and 15% Dwarves, who have equal rights. The last remaining 5% is a marginalised and heavily suppressed group existing of a wide variety of species, mostly from the areas bordering the Hinterlands or from different continents altogether.

Species cannot interbreed.

Humans are the most 'average' species, having no considerable weaknesses or strengths, to the degree that they are often used to measure the strengths and weaknesses of other species in comparison. They do have the most varied members of a single species.

Elves are taller (~2.00 meter average), are slightly more likely to possess magic, tend to have better farseeing eye-sight and can reach up to 200 years of age. However, they are physically weaker and less fertile.

Dwarves are shorter ( ~1.40 meter average), are sightly less likely to posses magic, tend to see better in the dark and can reach up to 150 years of age. They are slightly tougher and stronger, yet aren't as fast and nimble.

If you wish to chose an unconventional species (anything other than Humans, Elves, Dwarves) that isn't yet mentioned in the lore in this post, in the sheets of one of (

the NPC's

) or by an already accepted character, please give a short description of them. Species can have different strengths and weaknesses, but they have to balance each-other out to be eligible. When in doubt as to what is possible, please ask me beforehand.

Appearance: image or thorough description. Height: preferably in metric. Weight: preferably in metric. Magic concept: A brief explanation of what type of magic your character possesses. Magic limits: The limits of the above concept. More limited magic generally produces stronger results. More versatile magic generally has weaker results. Magic backfire risk:

Although highly uncommon in the Kingdom of Edfield (you can create a character without magic), starting with magic is possible. The source of magic is unknown and the few people that possess magic either had it since birth or had some sort of shock/experience that awakened their magic talent. (There are no such things as making deals with higher entities to gain magic and/or schools to learn magic.)

There are only three things about magic that are certain;

[1] A single person's magic always centres around a single concept (examples: teleportation, boosting strength, healing, forming fireballs, increase the growth of plants, invisibility) and the broader a concept is applicable, the weaker the magic itself ends up being (merely being able to shoot fireballs means stronger/hotter/faster fire than doing so as the result of being able to summon any possible type of fire).

[2] Using magic tires one out at a rapid pace; it is like running a marathon. While training and practice may help increase your limits, there are still strict lines and boundaries of how much is possible. It is not uncommon for a mage to overexert themselves and faint from exhaustion.

[3] There is a chance that (over-)using magic will backfire severely, temporarily causing negative effects to its user (and potentially to their surroundings). The backfire risk is often related to the magic itself, but there are known cases where no clear link can be made. This risk becomes greater depending on how big of an effect someone wants to achieve.

Skills: From the highest level of expertise to the lowest, list anything non-magic that your character is particularly good at. From mastery of a particular weapon type to painting landscapes, from reading someone's expressions to arm-wrestling and from crafting brooms to high society etiquette. Please ground them in your previous occupation(s) or background and remember that a jack of all trades is a master of none of them. Previous occupation(s): This will further help decide skills and might be used for other in-character purposes. Relations: A quick overview of any important names from the background and/or pre-existing relations to other PC's. Background: It can be short or detailed as you want it to be, but do include when you had previous occupations and how you obtained your skills. Keep in mind that you're asked to separate public knowledge about your character

from hidden knowledge/true facts

about them. Reason(s) for joining: Keep in mind to separate public reason(s) (if any)

from hidden ones

. Other: If you like to add more sections, such as likes/dislikes, equipment, personality, theme, fears, motivations, or anything else you like adding, feel free to do so here.
Last edited: