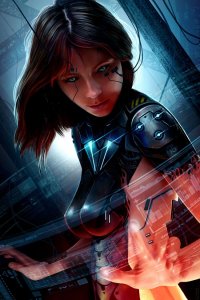 The Murrstress
Original poster
Roleplay Invitations

One on One Roleplays
Posting Speed

Several Posts a Day, A Few Posts A Day
Writing Levels

Adept, Advanced, Prestige, Douche, Adaptable
Genders You Prefer Playing

No Preferences
Playing Style- Passive or Aggressive

I'm fine with doing both, but it depends on the situation and how comfortable I am with the RP, plot, or subject matter of the RP.
Favorite Genres

Scifi, Fantasy, Modern, Magical, Horror, Noir, apocalyptic, Grimdark, yaoi, yuri, anything really.
Genre You DON'T Like

Uhhh..... That's hard.

Are you racist?

Apparently, in the feild of Sociology, even jokes about ethnicity are considered racist, even if that's not the intent.

Are you racist?

********

I'm so sensitive to racism, that I actually come full circle sometimes. When I was younger, I would hear the n-word and I'd go BERSERK because one of my best friends at the time was black, and my other friend was Muslim. I was so protective of them, that sometimes it got out of hand.

....

Like how I dumped black paint on one of my classmates when they had made a stupid comment towards Dedrick.

I've learned how to tone it down, but I'm still sometimes sensitive to it, though. One of my friends at the moment is from Pakistan and the father of two daughters and a god husband. He's a good guy, but everyone makes assumptions since he's from Pakistan.