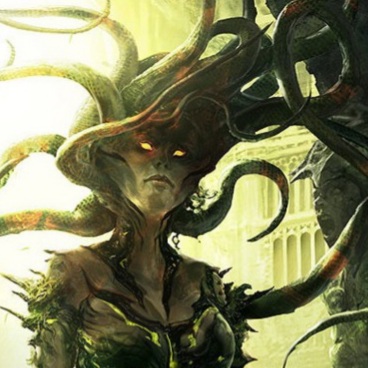 Returned from the Void
Original poster
Invitation Status

Looking for partners
Posting Speed

One post per day
1-3 posts per week
One post per week
Writing Levels

Intermediate
Adept
Advanced
Preferred Character Gender

No Preferences
Genres

Urban Fantasy, High Fantasy, Epic Quest, Sci-Fi, Time Travel and World Hopping, Steampunk, Action/Adventure, Modern Drama, Mystery, Slice of Life, Romance, and many more.

"One finds limits by pushing them."
― Herbert Simon​
Linus Moore
Etymology
Linus - From the greek
Linos
meaning Flax or Flaxen-haired.
Moore - Old English from 'Moor', meaning a marsh or fen.
24 y/o | Male
Personality
People Person
Extroverted and taught from an early age to put others first, Linus goes into social situations thinking about the people around him. He has a genuine interest in getting to know people, and delights in the opportunity to hear peole's stories and share their passions and dreams. He believes that life should be an adventure, and that adventure means something different to each person. He loves meeting new people and trying new things. "I'll try anything once" is definitely something you hear if you hang around him for any length of time. Having been in the situation himself, he has a deep sympathy for the socially awkward and does his best to make everyone feel included and comfortable. A combination of honesty and genuine concern make him come off as trustworthy, and he usually doesn't have much trouble getting into a new person's good books, even if they change their mind later.
Passionate
Linus throws himself one hundred and ten per cent into everything. The side effects of this are not always good. For one, it makes him incredibly subborn and fixated. Once he fixates on something, a problem or a goal, hell and high water combined cannot drag him from it. Most of his criticisms from lovers and friends tend to be variations of "Stop trying to fix it and just listen", or "Will you not just let it go?". A bit neurotic at the best of times, Linus has a certain way he likes things, and needs a damn good reason to alter or relax these standards. He's gotten better at going easier on others than he is on himself, but at the end of the day he is still the sort who cannot sleep if the house is a mess, and needs to consciously resist pointing out corrections and suggestions. He also has trouble backing down from an argument. The upside is that he gets excited about things in a very genuine way, and gets other people caught up in his contageous enthusiasm. It also gives him a strong energy and drive for his work, and a religious commitment to keeping promises. Linus doesn't believe in dreams, only goals.
Adventurous
Linus believes that life is an adventure, and is determined not to spend his on the sidelines. He loves trying new things, and considers any day where he got to experience something new and interesting to be a good day. He seldom goes on adventures solo. Friendship with Linus Moore comes with the assurance that someday your phone will ring with an invitation to go river rafting, or hang gliding, or to a midnight showing of Rocky Horror, or to a modern art show.
Serious
He's gotten better at switching out of 'work mode', but Linus is a creature of goals and methods. When he gets to work, he takes it seriously, as he does any task presented to him, whether that task is a friend's personal problem, or a job from his bosses. He gets annoyed when people don't understand the weight seemingly trivial things can have in his mind.
Vain
Social skills have earned Linus a respectable amount of success, but his looks don't hurt much either. Linus has been accused and will admit being a bit preoccupied with his appearance. Beyond that, while he endeavours to be humble and relate to others, he does have a rather high opinion of himself which is the origin of his confidence and the source of one of his biggest faults. Linus spent some time learning to love himself as a boy, and when he doesn't measure up to the man he thinks he is, it can hit pretty hard.
Biography
A Simpler Time
Linus was a quiet child, born to middle-class parents. Mother, Denise Moore nee LeBlanc, a stay-at-home mom, Father Russel Moore, a real estate agent. Raised in Suburbia with a white picket fence and a playpark the next lot but one. It was straight out of a textbook, he even had an imaginary friend. Of course instead of a stuffed bear or a superhero, his best friend was a perfectly ordinary looking boy who could do magic and happened to be a fairy.
Inevitable
With a name like Linus, and such a sheltered, squeaky-clean upbringing that you could eat wonderbread off it, Linus had trouble seeing how he expected anything other than bullying in middle school. Still, he managed. He kept out of the way as much as possible, even made a couple friends.
High school though, high school was going to be different. Linus leapt in as high as he could manage. His bet: he would either land on a mountain or fall harder than he ever had; either was preferable to settling for the back row. A combination of sincerity, enthusiasm, and a genuine sympathy for others earned him a reliable and wide circle of friends relatively soon. He spent Junior High on the upper side of normal, and was the Cool Guy in Senior High right up until his last year. His last year he was still Pretty Damn Okay, but no longer The cool guy. At the time, he thought it was about coming out as bi; it took a dressing-down - not literally, thank christ, that'd be weird - from his best friend after graduation to realise it had more to do with his after-the-fact personality shift. In retrospect he wasn't especially proud of how he behaved as he adjusted to being out, but the teen years are a tricky and formative time, and he believes that every experience, good and bad, shaped him into who he is, and he likes who he is.
He went to university in a bigger city after of high school; studied business with a minor in finance and got a four year degree. He's taking a few courses via night class now, but mostly works as an accountant. He started in school as an intern and worked his way to a management position and intends to keep climbing in the world of corporate finance.
Other Info
Human as they come
Occupation
General Manager at Naysmith Accounting
The youngest in his company to hold the position, Linus relies on affinity and formal education in inter-personal skills to deal with managing suboordinates who are often older and more experienced than himself. He tries to ride the line between friend and boss.
Goal
Become CEO of a successful business; live in a big house, go on any adventure he likes, have the weight to make changes in the causes that matter to him. Someone nice to share it with wouldn't hurt either.
Appearance
6'2", average build, grey eyes, Dark brown hair cut short, but a bit longer on top. He's mildly insecure about his slightly high hairline, and the way it will inevitably recede further when he reaches middle age. He's tried a beard and didn't like it, but he usually keeps a manageable level of stubble. His left earlobe is pierced with a simple gold ring. He's usually dressed in at least trousers, dress shoes and a suit jacket for work, and enjoys dressing a notch up from jeans-and-T-shirt when he's not.​
Last edited: