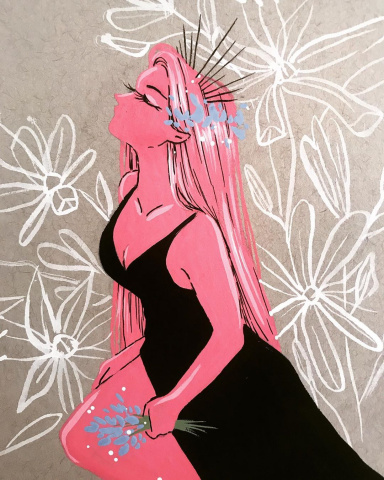 Goddess of Spring
Original poster
FOLKLORE MEMBER
Invitation Status

Looking for partners
Posting Speed

Multiple posts per week
Writing Levels

Advanced
Adaptable
Preferred Character Gender

No Preferences
Some simple rules to follow:
1. Third person pov, minimum 3 paragraphs.
2. the setting is a college in Colorado, three days into a zombie apocalypse, feel free to create some new things! We are world building as we go!
3. Any smut related rp can be taken to pms if desired, the spiciest you can get in this thread is some makeout sessions, a few touches here and there but nothing major. Don't forget, this is the end of the world, no time for funny business.
4. Real face claims only unfortunately, no character can be younger than 18, there will be acts of gore, drug use and more!
5. Simply have a picture of your character and a reply to my first post under it! Anyone can interact with anyone, the major place of origin is Colorado State University, have fun!
————————————————————
In the last 24 hours it has been said that over four countries have now experienced the outbreak. We will continue to provide more news as the day goes on. For now we advise that you stay indoors, do not leave for any reason, hold out until help arrives. . .
That was the third day now of pure bullshit. The world was slowly deteriorating around them, people are terrified to let anyone into their homes that might have been stuck on the streets. If you listened real close at night, you can hear their low gurgles and strained groans. Who would have thought that the zombie apocalypse would be real? Young College student, Esther Summers, surely didn't think it was. She found it to be a joke, some sick prank being pulled on the world as she sat within her dorm room, staring at the tv in disbelief.
The first day her phone would just ping over and over again with messages, news, fears. The next day any phone connections seemed to be fading, even her roommate was having trouble getting in contact with her parents in the next state over. She had wanted to leave, head home and be with her family but she was once more pulled back, her roommate Lydia insisting that they stay together.
Stay together, what a joke. She claimed she needed her and today, on the third day, she found that poor fool slumped in the bathroom, having overdosed on Esther's old pain killers from back when she lost her appendix. She was a heavy person, no skinnier than her but god all that dead weight was a bitch to haul out into the hallway. She was sure something ate her up a few hours ago, the sickening crunch of bones left Esther feeling sick.
She would dial for her parents a few more times, frowning every time it went to voicemail. About the sixth call in, she was left feeling as if her stomach was in her ass, staring at the phone as an automated voice expressed the lack of connection to any phone devices. Even the updates from the news stations had subsided, fuzz on the tv that often reminded Esther of when her leg would fall asleep if she sat on the toilet for too long.
She had to leave, she knew that..but was it even safe to go? She hesitated for a long while, weighing her options with hopes to have a proper solution. Though, not matter what way she looked at it, there was no doubt that she needed to leave and so, she braided up her platinum blonde hair and pulled on some comfortable clothes. She laced up her favorite pair of work boots and grabbed a bag to stuff it with as much food as she could carry. She considered taking a knife with her but if this was what it truly was, she was worried that would leave her vulnerable to get cut.
Instead, she snatched one of her baseball bats, the perks of being here on a baseball scholarship she supposed. Setting off, she slowly opened her door and glanced out into the hall, trying her best to not look at where she had left Lydia laying..knowing that despite her hopes, the girl was gone..and in pieces. It wasn't hard to get down the hall, she was hoping there would be none of those
things
on this floor..but the sound of approaching footsteps from around the corner left her believing otherwise. She quickly pressed her back to the wall, silently praying it wouldn't be too hard to kill the undead, and waited for her moment to strike whatever was coming from around that corner.
「 」
Code by Jenamos