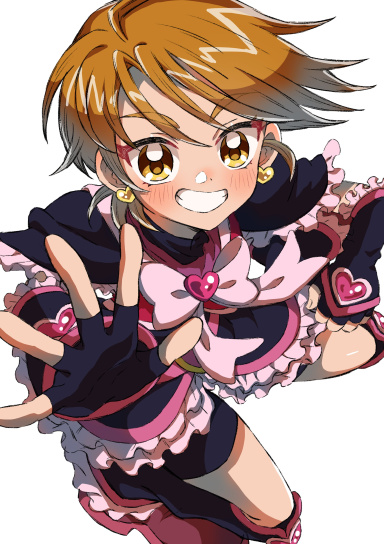 Ancient Iwaku Scum from 2006.
Original poster
MYTHICAL MEMBER
Posting Speed

Slow As Molasses
Online Availability

NEVER
Writing Levels

Adept
Douche
Preferred Character Gender

Primarily Prefer Female
Genres

Surrealism, Surreal Horror (Think Tim Burton), Steampunk, Sci-Fi Fantasy, Spaghetti Westerns, Mercenaries, Dieselpunk, Cyberpunk, Historical fantasies
Epiphany of Dreams
Original Concept by: Paorou Sama and Rory​

"There is a window that I can see,
It is always calling to me.
It is bare, not pretty nor painted,
But when you look out,
You can see the beauty,
The beauty at the end.

Forever calling to be free,
Shall the change come to me?
Is it real? Is it real?
At times, it is too much.
However, there's always,
the beauty at the end.

Shall I climb the hills again?
Shall I go see my father's grave,
once more? Will we go together?
I can see the beauty, beyond.
There shall always be beauty
at the end.​
What does this poem have to do with anything? Well, almost everything.

People are getting killed.

These murders make no sense in terms of motive and execution. This has left policemen baffled as to what kind of serial killer they're dealing with. Day after day, someone is killed in a strange out-of-this-world fashion, the only thing connecting these murders being that they were done in the middle of the night.

The news sources claim that it is a group of terrorists. Others declare that some Satanic cult is behind these instances. Some argue it is an omen. In the end no one knows or agrees.

A curfew has been put into motion due to the mysterious events happening at night.

However, three nights ago something happened….



A young man was found electrocuted to death. However, autopsies note that he had a pocket full of sleeping pills and that he had been ingesting quite a few of them for past 3 days of his disappearance.....



Enter the main characters, all youths living in the same area called Provere City. Their unifying feature - They've all suffered from the same strange string of dreams lately. Dreams full of outlandish figures flying through the city skies and prowling on the streets, doing who knows what, always ending the same way, with the presence of a woman staring from behind broken glass.



These youth are the key to this entire mystery.

Welcome, brave soul, to the Epiphany of Dreams