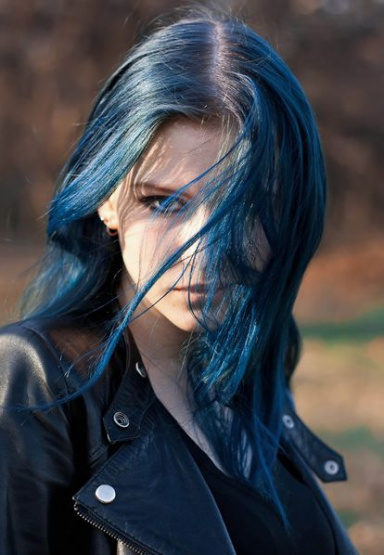 Ignorance of grammar is not an excuse.
Original poster
Roleplay Invitations

Group Roleplays, One on One Roleplays, Chat Roleplays, Private Convo Roleplays
Posting Speed

Several Posts a Day, A Few Posts A Day
My Usual Online Time

Evenings, Pacific Time
Writing Levels

Intermediate, Adept, Advanced, Prestige, Adaptable
Genders You Prefer Playing

Male, Female, Androgynous, Primarily Prefer Female
Playing Style- Passive or Aggressive

Fine with both, but mainly aggressive.
Favorite Genres

Urban Fantasy, Sci-Fi, Modern, Horror, Magical... pretty flexible.
Genre You DON'T Like

Can't really say there's a bad genre, but there's poorly written genres...
At New Orleans Country Club...
The map was pretty... basic. It didn't really show more than the Google Maps of the area did. One big building where the members clubhouse was, a few smaller buildings, showers, gift shop, 3 Star restaurant. Some Tennis courts as well as the golf course rounded out the layout.
Suddenly, Red Hood sensed movement right before the door was shadowed. A blonde woman was leaning against the doorframe. The silhouette looked eerily like - naw couldn't be. And it wasn't.
"If you wanted a job all ya had to do was ask. Didn't have to knock the poor guy out."
The woman had a baseball bat on her as well as a few other weapons, and took a step inside.
"Relax boyo, I just wanna find out why you and your crew are here, is all."

​
She stepped into the light from the glare outside.
"I'm just supposed to keep you busy while Jonah talks to your friend. There's plenty of ways to keep busy. It's really up to you if we just shoot the breeze or... each other. Me, I'm game for either."

Dipper
The absolute moment that Slade opened that door his combat precognition kicked in. From just a few paces away, a Desert Eagle, the big one, the 50 Cal, was pointed at him. It was held by a man that looked like he'd seen Harvey Dent's beautician.
"Heh. T'woudln't be fair. You ain't got all your toys."
The gun was lowered, slightly, and the man tipped the edge of his hat forward.

​
He gestured to a wet bar along one wall of the room.
"Grab yourself a whisky, Mister Wilson, and take a seat."
The man walked over and sat in one of the plush chairs in the room, and looked over at Slade.
"Slick operation. Woulda worked if every shadow on the property wasn't a goddamned tattletale.

Oh, even if you're here on one of your assignments, set and have a whisky first. I understand yer trade, Hell I did it for a long time. If I'm yer mark though, gonna be a damned shame to louse up your record when ya fail.

" Why don't you jes tell me why you're here, and let's get on with it."

Cush Almighty
At Greenwood Cemetery...
Stan was running at Bane waving his arms frantically. Behind him well... was what looked like... a Zombie in SHIELD uniform?

​
Stan was saying something but it was hard to hear from the distance he was at.
B
Breach
At Tulane University...
The drawers had, well, junk in them. Until you looked closer. It looked like these were partially built machines of some sort, shoved in the bigger drawers, numbered with little tags on them. #18 #19 #21
The small drawer had the usual accoutrements you'd expect in a top desk drawer. And under a false bottom, a little card that comes with every safe in case you forget your combination. The method by which to reset this particular safe.
Inside the safe:
Several stacks of cash, $100 bills, bundled.
A gold-tinted pistol, with the word M.I.D.A.S. engraved on the side of it.
And a card for the newly rebranded OsCorp, now known as UsCorp - The number was just their 1-800 number but scrawled on the back was a code of some kind - X191519
"Oh hoho, I've heard of the MIDAS gun. Vibranium rifling and electromagnetic charge, makes trouble for any kind of armor, even if your name is Stark... And my old friend rears her ugly head again... My how the plot sickens..."
Nygma said, though he still had the disguise up.
Gands
LuckycoolHawk9
Last edited: