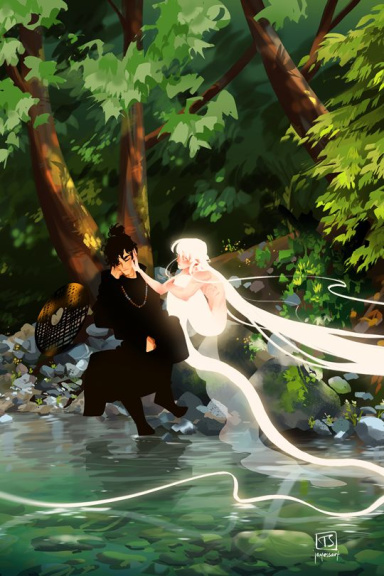 Chaotic Lawful
FOLKLORE MEMBER
Invitation Status

Not accepting invites at this time
Posting Speed

One post per week
Slow As Molasses
Writing Levels

Adaptable
Preferred Character Gender

No Preferences
Sareen Ibn Nadim

Names passed and were exchanged, but Sareen was more invested in their roles, hearing an accountant, then a medic, which had him perch up, interest immediate for the young Karim, shy and most likely still inexperienced given his age, but of use to Sareen, who didn't miss the way Karim eyed the investment advisor, an elusive man that radiated charisma and more mystery. The medic was followed by a guide, a scout, and… the attention of the quartermaster didn't escape the man, a note made in mind for the way the redhead had reacted at his title that immediately went to his tattoos. Those who heeded him special attention usually were of the sort that he had to be careful with, even if there was little to hide.

All useful occupations passed by, that if one didn't wish to be lost, which Sareen never believed himself to be. Fate decided his destination, after all, but the next introduction earned a quirk in his brow, a sign of surprise at the mention of a mercenary. Not that they were unnecessary or unusual for expeditions like these, but for the figures at the head of the table, who didn't hold an image to sit in brothels and collude with hidden assassins.

"Let's cut to the chase," Sareen starts when everyone has done their part, "we are all members of the guild with our own personal ambition, perhaps we can help each other along?" The question was poised to the group, but his eyes slid over to the one who held the knowledge of body and health.

There were no enemies at the table, only possible judgement and Sareen had never been afraid of that.