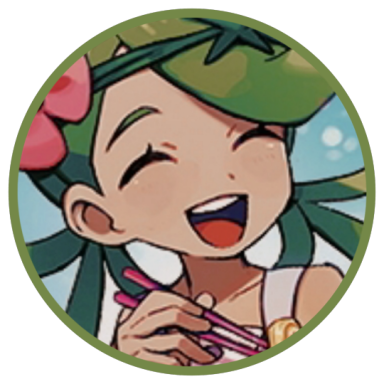 ~I'm drinking coffee on a trampoline~
Original poster
MYTHICAL MEMBER
Posting Speed

Multiple posts per day
1-3 posts per day
One post per day
Online Availability

3pm - 1am (GMT / BST)
Writing Levels

Beginner
Elementary
Intermediate
Adept
Adaptable
Preferred Character Gender

Male
Female
Nonbinary
Transgender
No Preferences
Genres

Monsters, supernatural, fantasy, romance, criminality, slice-of-life (modern or set in past, usually with some twists)
If he was going to be completely honest with himself, today was not a good day.

Sighing to himself, the young 17 year old, Foster, trailed around supermarket in the nicer part of the city, leaning heavily against the cart as he stopped beside the vegetables. The only reason he was even shopping in a half-decent store was for the fact his father had come into a little cash after winning a small amount on the lottery, and while he had wanted to spend it all on going out with his wife -they were each only thirty three after all-, but Foster had taken things into his own hands by stealing a few notes and doing what he thought best for him, his twin sister and younger siblings.

They needed wholesome food, not constant takeaways given half-heartedly because they were cheap, with no real insight into buying food because of the benefit of a home-cooked meal.

But obviously his father had flipped when finding out, hence why Foster currently cradled a sore cheek. It had been purely accidental, for his parents would never purposely hurt him, but it was enough to make him scamper out and head to the nice part of town. He didn't really fit in that much, and didn't feel comfortable among 'normal' people - he did have an irrational fear that they all would just notice that he was from the poor area, and he was used to being discriminated. His school was in that poor area, so that was fine, he wasn't bullied for that, but being bipolar? He was constantly chased for that, not seen as being nice because he just happened to have a disorder. If they knew about his shapeshifting abilities, he knew he'd be hunted down as a freak - his parents had sent him away for five years because of it.

As of the present moment, the teen was in one of his tired moods, only really managing to trail around with the helpful support the cart gave him. if not for that, he had no doubt he'd just collapse there and then with tiredness - it had happened in the past, met with ridicule by his classmates, rather than support. Finally growing upset with himself for the constant worry people were judging him for being in the store, and that the prices for everything did seem far out of the price range, even with the fistful of dollars he had, he wearily peered around for somewhere to dump the cart. He couldn't just leave it in the middle of the aisle, could he? Never having actually been to a store where it was clean, and not down-trodden, he didn't think many people just shoved the carts away and headed out like they did near him, and for that, he was stuck, standing in the middle of the vegetable and fruit aisle like a complete fool.

Biting on his bottom lip, he fiddled with a strand of his floppy brown hair -mostly always styled over his forehead, though sometimes gelled up if he had time- and looked around for help - though how stupid was it to ask what to do with the cart? It was only at loud, oncoming chatter that he really did freak out, inwardly and erratically breathing as he adjusted his hoodie and attempted to act normal. Pretty hard for a bipolar and socially difficult shapeshifter.​
Last edited by a moderator: