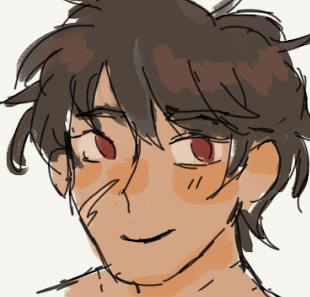 Mean Green Mother from Outer Space
Original poster
Roleplay Invitations

Group Roleplays, One on One Roleplays, Private Convo Roleplays
Posting Speed

A Few Posts a Week
Writing Levels

Intermediate, Adept, Advanced
Playing Style- Passive or Aggressive

Tend toward passive, but I'm trying to experiment in being more aggressive!
Favorite Genres

Modern, horror, sci-fi, slice-of-life, magical, dystopian, school
Genre You DON'T Like

Any historical RP that requires a buttload of research (including fantasy) unless you're OK with poor historical accuracy, furry (as in straight-up anthros or Zootopia-esque worlds; I'm totally fine with magical animal attributes, werewolves, stuff like that)




-- SCHOOL IS BACK IN SESSION --

Dear Student, After careful review, we are pleased to inform you that you have been awarded a full scholarship to Dyer Academy for the upcoming academic year. As always, making the selection is difficult--but it is clear that you are highly gifted, and we hope you will join our exceptional student body. Historically, our graduates have enjoyed a high rate of acceptance into the likes of Harvard, Columbia, and Miskatonic University. Welcome to the Academy—and please, if you have any questions, don't hesitate to keep them to yourself. As our motto goes: obscurum per obscurius. Signed,
Headmistresses Penrose

​

In the vast void of outer space, there exist a panoply of cosmic beings that are beyond human control or understanding. Society at large is unaware of these incomprehensible, god-like creatures, as well as the strange monsters that crawl the Earth. Occasionally, either due to cultist activities, steamy nights with Cthulhu-spawn, or other such meddling with bizarre beings, a child is born with a bit of... erm... non-human blood in them. Not enough to corrupt them entirely, mind you, but enough to make their lives a special kind of strange.

You were one of these children. Now, you are a teenager, and your strange abilities are just beginning to appear. What's more, it's the summer before 11th grade, and you've just received a mysterious acceptance letter from one of the nation's top prep schools--despite not even applying. You think you've been welcomed into an exclusive two-year boarding school; however, you're about to find out that their admission standards are based on something other than academic merit...

Sequestered by dense forest, just outside the dreary coastal village of Cartham, Mass., lies the enigmatic Dyer Academy. This exclusive preparatory school accepts only a handful of 11th and 12th grade students from around the world. These students—you included—have been "blessed" with (usually hideous) supernatural abilities, as well as the tendency to encounter what the normal world does not: mutants, monsters, and other semi-gelatinous, tentacled beings from beyond our dimension. (Rumor has it that the blood of your kind is especially tasty.)

While boarding at Dyer, you will not only receive a world-class education from nutty professors and ex-(or not so ex-)cultists—you will also learn to fight off Lovecraftian horrors and master your preternatural gifts. The goal of the school is to teach you how to survive in a world that seems intent on killing you or driving you mad. Successful graduates often go on to work in various secret service agencies aimed at protecting the general populace from eldritch horrors. Others will return to society, content to try and carve out as normal a life as they can. But be warned—the dropout rate is high.

Will you survive your two years at the Academy?






In addition to the general misfortune that seems to follow them everywhere, every student at the Academy has at least one preternatural trait, or "corruption," that significantly affects their life.

Physical abnormalities are typically present at birth. Special abilities, on the other hand, usally start to show themselves around the onset of puberty, then rapidly gain intensity around the age of 16. For this reason, any child suspected to have alien influence in their genetic line is secretly monitored until age fifteen, whereupon it is decided whether their corruption is significant enough to warrant admission into the Academy.

With that said, Academy students are typically "blessed with suck" to some degree. The so-called "gifts" that spring from their tainted blood usually feel more like curses, especially since they tend to come bundled with physical oddities, psychological issues, and general calamity. At the time of admission, students have only a small amount of control over their abilities, and using them takes a considerable physical and mental toll.

This is a place to stretch beyond the vanilla magical powers and tread into the dark, funny, and bizarre. This can mean several different things in terms of your character's abilities. They might fall into one or more of the following categories (not exhaustive, and feel free to modify any of the ideas below):

- Seemingly useless and/or embarrassing. Ex: A character can talk to spiders. A character can manipulate flowers. A character vomits corrosive black slime.

- Dangerous. Some abilities are flat-out bad news, and end up causing serious injuries--or worse. Ex: Pyrokinesis, ice powers, weather control.

- Costly. If your character has a more traditional ability, think about a way to make it difficult, morbid, or impractical--put a twist on it! Ex: A healer (or person with self-regeneration abilites) must drain the health of something else.

-

Not too OP

. Stuff like mind reading can cause obvious problems for an RP, so just be sure to consider others! If a character's power is OP, then at least include some drawbacks and restrictions.

- And the most important rule... have fun!!

Remember: Average people are generally unaware of the supernatural, so your character has likely learned to hide their experiences with the arcane lest they be feared or locked away. It is possible that a few parents or friends may be aware of your character's powers, but your character would definitely want to avoid the evening news.


First,

make sure you go to the Rules tab

and read over everything! :) When you're done, send your completed CS to Insomia.n and Starbleme as a PM. Once accepted, you can post it in the OOC.



A drawing or faceclaim is totally optional.

If you don't include one, then your description should be more detailed to compensate! Remember: a sharp, punchy physical description of your character can be just as striking as a faceclaim.



Full Name

:


Appearance

: (Odd, disconcerting, or striking details are not necessary--but given the nature of this RP, they are encouraged. Also, feel free to give your character physical flaws.)


Gender

: (Normally all genders are welcome. However, as of now the RP has no female / feminine identifying characters, so we are especially requesting for girls at the moment!)


Age

: (16 or 17 for human students)


Orientation

: (Straight, bi, pan, ace, prefer not to say… etc.)


Personality

: (Paragraph or longer)


Hobbies/Interests

:


Greatest Fear

:


Anomalous traits or abilities

: (Do make sure to read the "corruption" tab and include a detailed description here. You can make most ideas work with a little tweaking, and you get brownie points if it's gross, odd, or has serious consequences.)


Bio

: (At least a paragraph. Summarize the key parts of your character's personal history.)


Theme Song

: (Fun but totally optional)


Sample Post

: (A good way to introduce your character. If you're having trouble with inspiration, write about the moment your character received their acceptance letter.)




Rules
​

General rules include the typical stuff: no god modding or autohitting, be respectful OOC, and follow Iwaku policy. GMs will try to solve problems that arise around the RP if need be, but if please keep drama out of the OOC thread. Also, please notify us if you will be away for a while or plan to stop playing. There's nothing wrong with dropping an RP, but letting the GMs know is a courtesy that ensures no one gets left hanging.

Make sure to include your character's name and location in every post as a header, so that it's for everyone to keep track of where we all are! At least one paragraph is preferred per post, with an Intermediate writing level or better. Try to use font colors that work on all Iwaku styles (it will save people some eye strain.) This guide is really helpful!

Dark themes, profanity, and some body horror are most definitely allowed. It's the nature of horror! With that said, this is not a redstar roleplay. Romance is accepted and encouraged, but if you want to write smut (with someone of appropriate age), take it to the PMs.

Around two posts a week is the expectation (more is OK). It's understandable for life to get in the way; just communicate with me so that the game can keep rolling smoothly. If your character is absent for like two weeks with no word from you, they'll most likely be written out (perhaps as snack food for one of the Academy's resident eldritch horrors).



Characters
​

To keep things easier to manage, the RP will start off small. As it's getting off the ground, everyone is allowed up to two students. Really frequent posters could be eligible for more in the future, if desired. A few teachers might be included as well!



SUPER DUPER SPECIAL RULE!!!
​

To show you read these rules to the end, include the word "lugubrious" somewhere in your CS. (Why "lugubrious"? I just think that word is neat)




GMs: Isomia.n and Starbleme

Slot 1: Shizuochan
Slot 2: Rax Rosetta
Slot 3: OddlyEverAfter
Slot 4: daird
Slot 5: :Cosmic:

Student List

Ansgar Staudinger
[202]

Anthony Linnaeus Musa ('Tony')
[202]

Asher (and Ashley)
[203]

Ayla Jayne Hayes ('AJ')
[101]

Jacqueline Fletcher ('Jackie')
[101]

Orson Grey
[203]

Richard Grey ('Rick')
[201]

Rosa Psalms
[102]

​
The school colors are black and red. Very slight flexibility is allowed in terms of uniform: it's either a school sweater over a dress shirt, or the classic blazer and dress shirt combo--in both cases with tie. Students are given the choice of pants or a skirt (with no consideration of gender). No uniforms are necessary on weekends, with the exception of school trips or school-sponsored activities.
At this point, all of the player slots are filled, hooray! If anyone would like to join the waitlist, shoot me a PM!
Last edited: