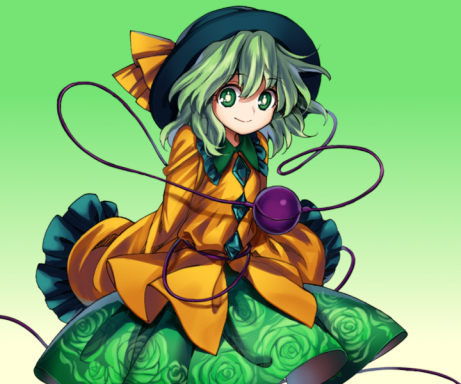 Subterranean Rose
Original poster
Invitation Status

Looking for partners
Posting Speed

Speed of Light
Multiple posts per day
1-3 posts per day
One post per day
Multiple posts per week
1-3 posts per week
Online Availability

6 - 10 PM, Eastern Standard Time
Writing Levels

Intermediate
Adept
Advanced
Adaptable
Preferred Character Gender

Male
Female
Primarily Prefer Female
Genres

Magical girl, action, science fiction
Looking for people to play a next-generation RWBY RP with me. I have an idea for a conflict (below), but I'm willing to brainstorm other conflicts - my goal here is just to find other people interested in that first sentence, and we can work out the details together. I really love RWBY, as well as the idea of playing the heroes' descendants in a Remnant with more advanced technology and new challenges.
What I'm hoping for in terms of posting expectations is a speed of 2-3 IC posts per week, and for people to write at least at the
Intermediate
level.
Here's my idea:
RWBY: Dust to Dust
Before you were born, Beacon Academy fell to the forces of darkness. Team RWBY and other heroes from Beacon fought to protect other kingdoms from the same fate, and they won. Some time after that, one of those heroes had you, and they brought you into a world at peace.

That world would grow vibrant but chaotic. The citizens of Vale were determined to find a way forward - they made the city beautiful again, they brought the CCT back online, and they drove the Grimm out of the center of the city. Faunus grew even less accepted due to the actions of the White Fang. Technology advanced, and with that came new forms of dust, and materials and biotech based off of newly-discovered Grimm physiology. Beacon Academy was reopened by Glynda Goodwitch's sister Locasta. Your reasons for joining were your own, whether you saw it as taking up your parents' mantle, having adventures of your own, or just bringing light to the world.
Advancement did not come without those who wished to tear it down. Charismatic leader Io Sugilite spoke against the use of aura, in favor of using biotechnology to augment humans and merge them with the Grimm living in outer Vale. Treating the Grimm like gods, her fringe movement grew into a cult with members in all four kingdoms. This cult, the Yamiko Movement, developed a tense relationship with Remnant's combat schools.

Then the unthinkable happened - dust started making people sick. Huntsmen and Huntresses developed terrible illnesses from using it. Grimm began to encroach upon humanity's footholds once again. As dust sales plummeted, the Yamiko Movement gained momentum, and Nature's Wrath became a much less viable combat aid. People had to use it in very limited quantities, or find technological replacements. The quest became to uncover the cause of this mysterious new disease, and procure the materials needed for a cure.

You're attending Beacon in a world where dust, humanity's candle in the dark, is dangerous. Your world holds advancements and challenges your parents could never have foreseen. What future will you and your team carve out?

​
In summary: You play as a descendant of one of the show's heroes, attending Beacon Academy. There will be action and adventure, missions in a variety of settings, and the challenge of fighting dangerous enemies with limited access to dust. Your characters will learn to work together, and if you're looking for it, perhaps romance will blossom as well. Your missions are handed down by scientists, who need Huntsmen and Huntresses to navigate perilous territory, fight Grimm, and clash with the Yamiko Movement in order to find a cure.
I've written some about what new technology, the dust sickness, and the Yamiko Movement are like, but I want to see if anyone is interested in this conflict before I spend too much energy on it. What are your thoughts?
EDIT: OOC is up!
OPEN SIGNUPS - Dust to Dust: A Next-Gen RWBY RP (OOC and Signups)
Hopefully posting this edit doesn't fuck up the code.​
Last edited: