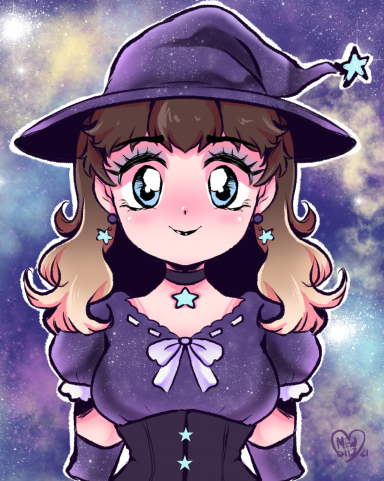 The Extra Nutty Kind of Fruit Cake
DONATING MEMBER
Roleplay Invitations

One on One Roleplays
Posting Speed

Speed of Light, Several Posts a Day, A Few Posts A Day, One Post a Day, A Few Posts a Week, One Post a Week
My Usual Online Time

Currently throughout the day to late at night... Haven't got any work at the moment.
Writing Levels

Give-No-Fucks, Intermediate, Adept, Advanced, Adaptable
Genders You Prefer Playing

Female, Primarily Prefer Female
Playing Style- Passive or Aggressive

A bit of both...
Favorite Genres

Fantasy, Fandom, Original Plots, Romance, Historical, Modern, Hero Based and Drama
Genre You DON'T Like

Horror, Furry, etc.
Persephone Gormlaith-Avalon Gaunt
Pronunction:
"
Per-steph-phoney Gorm-laith Ava-lon Gau-nt
"
Nickname(s):
Percy & Perse
Date of Birth
1st November 1958
Age:
Seventeen
Birthplace:
Edinburgh Scotland, United Kingdom
Spieces:
Pureblood, Witch
Bloodline Traits:
Parselmouth
Gaunt Family History:
Persephone is born into a bastard-born side of the Gaunt bloodline, that began with a Dark Witch known as Gormlaith Gaunt through the birth of a bastard son, during early 1600. That was never historically recorded, but later discovered by the niece of Gormlaith shortly after her death in 1634.
The final heirloom that Gormlaith Gaunt could have possibly handed down to her bastard was stolen by her niece. Salazar Slytherin's wand is now in a permanent state of sleep buried Ilvermorny School of Witchcraft and Wizardry where over the top grew a beautifully rare snakewood tree. This left the Gaunt family rather bitter towards the Steward family, since a letter and destroyed wand of the defended Witch was sent back to Ireland where her hidden family was.
Wealth came to the family once more with time, though not through the working with other sides of the Gaunt family. Anger, greed and villainous behaviors held their riches intact. Along with few of them being born with the ability to speak Parseltongue, the larger the association with noble purebloods of the same ability meant the numbers grew more so with time.
There were few uprisings regarding the family many years after this branch had been created, taking the place of their dark ancestors. Such times were harsh for members of the family that tried to click on the society and fit in. The final uprising within the family was settled and torn apart from the inside of the family branches, leaving only two still breathing at the end of the family's civil war.
Feared throughout Ireland because of the behavior through the generations, the surviving branches that wished to make a difference decided to move to the Scotland. Giving the newer generations a better chance, and calmer beginning.
The first branch still held the broken wand of Gormlaith as a reminder of the darker days of their family, and what hatred they were born with. Angus Fergus Gaunt was one of the last holders of this heirloom, which was handed over to his son and successor William Gaunt.
William Gaunt was the final son born into the family line, with time people from the second branch began to die off. Solidifying the very last bloodline of Gormlaith's dark branch. This last male heir held a high place in Hogwarts, almost restoring the faith in people that the darkness had left him, more so upon the welcoming of an unlike pureblood marriage of love within spring of 1950.
William's love was faithfully placed in a Ravenclaw by the name of Elise Bonnet, together they lived happily for a few years. First and only child being born between them during the Pagan celebration of Samhain, November first, 1953.
Persephone Gormlaith-Avalon Gaunt was born at a healthy weight and size. She the pride and joy of her family. A prophecy was told of her being powerful, and thus her parents named her after their ancestor in the hope of giving a new reputation to the name Gormlaith within the wizarding world.
Persephone Personal History:
Being the only child came at some advantages to Persephone, as she had little to no competition for attention nor the grand teachings of her powerful and respected grandfather. It wasn't long into her life that her parents discovered Persephone's ability to speak Parseltongue, an ability that had been believed to have died out in her family tree with her grandfather and his siblings family line. Yet, it appeared it wasn't the case when they decided to visit a local pet store in Edinburgh when Persephone was just a child.
It was decided then that Persephone's grandfather taught her all he knew about the history of Parselmouths within their family, leading all the way back to Salazar Slytherin himself. At a young age, her family's history sparked her interest, and she followed through learning through whatever piece of information she could find.
Homeschooled until the letter from Hogwarts arrived truly shaped the quiet and shy nature of Persephone. Mostly due to her mother's fear of the child being discovered as a Parselmouth in a rather delicate time. Even going to such an extreme to changing the first middle name in her daughters full-name, in the hopes of giving her a chance of friends in Hogwarts.
As the situations within the wizarding world became more dangerous, Persephone had officially become a student at Hogwarts and sorted into the house of Slytherin, much like her father was. She doesn't recall much about her first couple of years at Hogwarts, everything seemed a bit average.
Except for the bullies who made her everyday life almost impossible, extremely hard to make friends.
Family tragedy struck her during the Summer before the beginning of her seventh year. Killing her parents and grandfather who refused to join the Dark Lord as loyal followers and Death Eaters. Persephone was spared as she was hidden away by her grandfather who claimed for her to hide in Parseltongue. Leaving her to hide away, stepping out after the chaos. Confronted by the traumatic scene, and a final Death Eater that happened yet left.
Not having her wand in hand, she took her deceased grandfather's wand. Using the best defence she could muster against a fully grown wizard, that caused her going through a wall. Leaving her with scars from the spell cast, scale-like burns left behind from the torture she faced at the hand of the wizard.
Left shaken, Persephone was comforted by her mother's close friends and housed for the start of the year. Now she was the carrier of the destroyed wand of her dark ancestor and had adopted her beloved grandfather's wand. Having her old wand buried with him, as a sense of leaving a piece of her with him.
Adopting her mother's Patronus, a Black Swan. As an endearment of love for her memory, carrying it as a reminder of who she wants to be.
House & Year:
Slytherin, Seventh Year
Clubs:
Dueller's Society
Slug Club
Orchestra Club
Quidditch - Chaser
Wands:
First Wand - 11 inch Ebony, Unicorn Hair, Strudy.
Second Wand (grandfather's family inherited wand - creator Mykew Gregorovitch) - 10-inch Snakewood, Basilisk skin, Strudy.
Relationships:
Angus Fergus Gaunt
-
William Gaunt
-
Elise Gaunt (nee. Bonnet)
-
Alistair Blackbourne
- TBA
Anastasia Fitzgerald
- TBA
Lauren Harrison
- TBA
Benjamin Chamberlian
- TBA
Patronus:
Black Swan - Thought to have been rarer than a unicorn when first discovered, black swans represent loyalty, monogamous love, and caring for loved ones. They may have a wild youth but remain monogamous later in life. Black swans represent the healing power of love and romance. Have you ever been on the receiving end of a protective mother swan? Dementors will be chased away by a whirling dervish!
Source
​
Thanks to

Spectre of the Fade
for allowing me to use this code for expanding my knowledge about coding!
Last edited:
1