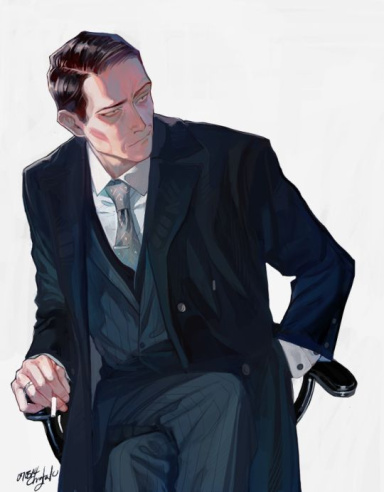 Deus Ex Machina
Original poster
Greetings, ladies and gentlemen! Allow me to introduce you to not just one interest-fetching roleplay concept, but two! They will be rather brief in comparison to my other attempts at this, but rest assured, one may always ask questions when the need arises. On to the premises!
________________________________________________________________________________
The Transatlantic Caper
Genre: Mystery
Setting: 1890's (historical)
Outline: The world is undergoing the most radical change in its history since man first learned to create fire. Great machines allow people of all walks of life to travel wherever they please, and many stand to profit from this technology. This is the era of monopolies and millionaires. The Gilded Age is in full swing, and when a shipping tycoon invites several of the world's wealthiest businessmen and women to a party on his yacht, nothing seems out of the ordinary. However, all goes awry when he is poisoned at the dinner table. Each of the guests find a letter under their placemats, telling them that they now belong on one of two teams.
The robber barons are split between the Vipers and the Hawks. The rules laid out for everyone are simple. Whichever team finds the murderer first will get to live, and the others will die. Most of the crew has been killed; their bodies stuffed into the lifeboats and set adrift. The engines have ceased their fiery roars. Silence has taken hold throughout the vessel, followed by fear. There is nothing but a vast ocean on all sides... and no hope of rescue.
But the real question is, will the teams work together to save everyone, or fight for the chance to survive?
________________________________________________________________________________

The Inhuman Condition:
Genre:
Horror, Psychological Thriller
Setting: Modern
Outline: Some say that the Lehane Sanitarium is one of the most serene places on Earth. Patients are well taken-care of, and there is no shortage of beauty to be found in the high altitudes of western Montana. The institute itself was built in the mid 19th century, a time when mental health was being studied more and more closely by the scientific community. Profound discoveries have been made here over the long course of time. The asylum is famous for only one reason, however. The Lehane Sanitarium is dedicated to treating one sole type of patient. Specifically, those who retain an imaginary friend into adulthood.
All kinds of therapy techniques are employed to cure the ailed spirits who enter the gates of the institution. They are removed from the constant pressures that modernity has inflicted upon them, ensuring that a crucial link into their delusions is severed. Exercise, recreation, nutrition, these aspects are vital for the wellbeing of the patients. Despite this apparent luxury, there is a downside. The imaginary friends do not take kindly to being rid of in a strange place run by strange people. They wish to leave immediately.
Although they may seem like hallucinations, they are all too real for the ones who arrive at the asylum.
​
Last edited: