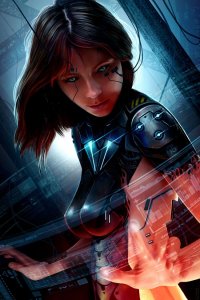 The Murrstress
Original poster
LURKER MEMBER
FOLKLORE MEMBER
Invitation Status

Not accepting invites at this time
Posting Speed

Multiple posts per day
1-3 posts per day
Writing Levels

Adept
Advanced
Prestige
Douche
Adaptable
Preferred Character Gender

No Preferences
Genres

Scifi, Fantasy, Modern, Magical, Horror, Noir, apocalyptic, Grimdark, yaoi, yuri, anything really.
Yesterday, at five in the morning in Seattle, Washington, a horrid monster slew an entire neighborhood.
But, by nine in the morning, the monster had stopped and disappeared.
**********************
In Houston, Texas, a tank rolled across streets, crushing everything in its path.
At seven in the morning, it faded away...
******************
In Russia, a teddy bear killed a man after an attempt of raping a woman, then wandered the streets, causing no apparent harm.
At noon, the cuddly toy waved to children as it disappeared.
**************
In Africa, a ballerina danced in a poor community, no harm was caused.
It disappeared early in the morning.
**************
No one's quite sure of what's going on, but shortly before this predicament, a new drug was being peddled on the streets and in clubs, called "Swiit Driemz".
This new drug intentionally puts the victim into a coma-like state for a good twelve or fifteen hours, for the minimum amount of time. In this time, the person is entranced with the most inner-most thoughts and ideas from their very core.
People have been rushed to the hospital from heart attacks, strokes, seizures, sudden death for no reason, Blood clots, hemorrhages, and more.
All had trace amounts of this new drug in their system.
****************
A group has already reacted to the events, claiming to be able to stop these phantom-like beasts.
They call themselves Dream Weavers.
Not much is known of this group, only that they made a book recently, as a group, called "The Dream Weavers' Bible: How to connect"
****************************
The US Military is already scrambling to try and find out what's going on.
***************************
Dream Weavers: A group of three women and two men. Not much is known about them, save for the fact that their book is praised as a great read. Though, no one really tries what they say. They claim that the new drug, Swiit Driemz, was actually the fault of the military. Apparently it was an attempt to protect our soldiers while their in a battle when things go south with bio-warfare. They knew the harmful side effects, but kept shoving it down their throats. When they couldn't do that, they covertly sold it off. The Dream Weavers have tried to stop the drug activity, by mugging and fighting drug dealers and stealing the crates filled with the purple tablets.
Drug gangs: They are the guys that profit off their poison. A 10mg tablet costs more than fifty bucks, on a good day. They've already sold and made a huge profit from this new drug.
Police/Government: They condemn both the drug dealers and the Dream Weavers, saying that neither are helping the situation.
**********************
Careful where you party tonight, and watch your drinks, those pills can be dissolved in carbonated drinks, put in your food, and much more....
Character Sheets coming soon.