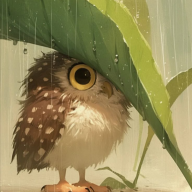 FROSTED MURDER MARSHMALLOW
Original poster
ADMINISTRATOR
MYTHICAL MEMBER
Invitation Status

Looking for partners
Posting Speed

1-3 posts per week
Slow As Molasses
Online Availability

10AM - 10PM Daily
Writing Levels

Adaptable
Preferred Character Gender

Female
This is an invite only roleplay!
The Dream Cycle; The most important part of sleep. Dreams allow you to relieve the stresses of the day, solve problems, and relax your mind. Without dreams the mind slowly becomes strange, and the person slumps in to insanity! Though dreams are not all happy problem solvers. There are nightmares that haunt you, premonitions that warn you, and if you die in your sleep...

Despite the myths and legends, people have been dreaming safely for hundreds of years. But now, there are those that with to steal these dreams. Without dreams could we all fall apart? Is there anything that can protect our dreams?
​
Basic Plot
Set in Japan in the popular JRock and JPOP scene! This is a
horror/thriller
! Something is getting in to people's dreams, stealing them, killing people, and driving them batshit insane. And it seems to be triggered by some of the music by the very company our characters are involved in. How that turns out is up to charrie designs!
Character Bio
Just the mini template!
[noparse]
Character Name:
Gender:
Job/Role:
Age:
General Appearance:
Current Goal/Purpose:
General Personality:
General History:
[/noparse]
PLAYERS!
Diana - Music Artist Manager!
Dawn - Bassist!
Shiny -
Loveless -
Zypher - Lead Singer!