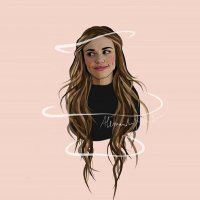 Edgeknight
Original poster
Roleplay Invitations

Group Roleplays, One on One Roleplays, Chat Roleplays, Private Convo Roleplays
Posting Speed

A Few Posts A Day, One Post a Day, A Few Posts a Week
My Usual Online Time

Whenever I'm not working. Work schedule depends on the week and season. More active at night.
Writing Levels

Intermediate
Genders You Prefer Playing

Male, Female, Primarily Prefer Female
Playing Style- Passive or Aggressive

I suppose I'm both Passive and Aggressive. It just depends on the roleplay.
Favorite Genres

Fantasy, Scifi, Modern, Magical, Romance, Supernatural, Fandom, Modern Fantasy, Dystopian, Some Anime's, Mature
Genre You DON'T Like

Horror, Furry, Yaoi

Participants:

Brea

noodle
Plot:
You, dear reader, would play as a human warrior prince. Or a recently crowned king, doesn't matter. He would be ruler of a barbaric nation that has been ravaging nearby kingdoms for years. Their reasoning? Resources. As they grow, their need does too- and anyone who gets in their way is swiftly and unmercifully crushed. Everything else about your character is up to you, though I would prefer if he were a bit cold to mine for a while, borderline cruel even. You'll see why in a minute.
I will be playing as a dragon-human hybrid. Nothing too strange- she'll have wings, a tail, and the ability to create fire, but nothing much else. She will be an heiress to the throne of her small kingdom of Syrinn (which is filled with her species)- which happens to be next on the list of your character's nation.
They don't submit, and war begins. But despite the hybrid's strong will and strong abilities, the humans' numbers are just too much and they are swamped.
Your character could win the war. MC would then be the lone escapee and be caught by yours either stealing from the castle or from a border post. I would prefer your character to catch and fight her himself. Then, once beaten, she would become his servant and be forced to stay with the man that killed her nation. After that, several new possibilities open up. Adventures together, fighting, her bartering for her freedom....all sorts of options. I have more ideas for the endgame if anyone ends up being interested.
Planned

I was sort of thinking that while your character's kingdom was being taken over she was captured as prisoner. All of her people slaughtered, making her the last of her kind. She's kept captured for days, until she's brought before the king and queen of my people. My character is just the warrior prince, first in line for the throne. For now she is told she will be his personal servant. To be at his side for all important things (battle, meetings, ect), and to fulfill all of his needs/wants. Making the 'Dragon Princess' a mere servant is a message to everyone in all of the land. If she can be taken down and reduced to nothing, so can they. So they better stay in line, sort of thing.

He's cruel, treats her like scum. Obviously. She's a nothing. They hate each other.

A while later the king and queen (his parents) seem to have come to a new decision. Everyone is brought into the great hall for their announcement. It's decreed she will marry the prince. A joining of the two crowns, if you will. As well of a display of their 'kindness.' With the purpose of making their own kingdom stronger, since a lot of strength can come from people-dragon hybrids.

He doesn't love her, and still treats her like trash. She is still to go to all of the important stuff with him, but this time as his queen-to-be. She's given a servant of her own, as well as lessons on how she's expected to act and whatnot. Still, she's pretty much a prisoner. She has no freedom, and the Prince is tasked with making sure she is always supervised and stays in line. Whether or not they ever find love... I guess we'd just have to see.

---
"The worst thing you can do about a situation is nothing."
Name
:
"Named for the kind of ruler I am to be."
. Richard Warrick Tyrell .
Age
:
"Each year I get closer to the crown."
. 21 .
Height
:
"As tall as my father."
. 5'9'' .
Arsenal
:
"I have an entire army at my disposal."
. Go-to weapon, his favorite sword:
.
. His poisoned laced daggers that he keeps in a pocket in his boots and uses in extreme circumstance
.
. His armor
.
. His Horse, Bentley
.
Skills
:
"I am a man of many skills..."
Thanks to Richard's
realistic
thought process he is able to think through problems
logically
to find the best solution. He is very
determined
and
hard working
, always
multitasking
to get the most amount of work done in the least amount of time. Rich is
organized
and very
observational
. He's
strong
, both mentally and physically He knows how to turn on the
charm
, and is usually very good at
listening
. He's good at
cooking
and has pretty good
aim
. Ricky is also naturally
stealthy
, and once he spends some time around a person he learns how to
manipulate
them- just in case the need ever arises.
Weaknesses
:
"... And very few weaknesses."
Richard never learned how to
swim
, nor does he have any desire to learn. He tends to come off as an
asshole
, simply because he keeps himself
closed off
. Richard only really says things he finds worthwhile saying, and so he
doesn't talk very much
. He also comes off this way because he has a '
Tough Love
' way of thinking, and finds it hard to
sympathize
with most people. That being said, has made a habit of helping people out once he's pointed out how they fucked up. He has a hard time creating close
relationships
.
Brief History
:
"I prefer to look to the future."
Richard was the first born and rightful heir to his kingdom, Vrothage. He was a happy baby, but as he aged Richard took on many of the cold and reserved traits of his father. He wanted to be a successful and powerful king, and with that desire his personality began to change. The next child born to the family, Alexander, came when Richard was two. He can't remember a time without his baby brother following him around their castle. The two shared a close bond, always sparring together and getting into trouble. Though it became apparent at a young age that Alexander was a lot more cruel than Richard was, he could still go to very extensive lengths when need-be.
His sister, Rosalyn, came when he seven. At first she was delicate, but once she could function on her own she became very manipulative and deceitful. The two had never gotten along, and he looks forward to the day she is married away.
Because he was the heir to the throne his father always included him in all aspects of running the kingdom. Richard was never kept in the dark. His father, Lance, believed that if Richard was going to be king he might as well be raised as one. His mother, Arya, disagreed, but alas it was not her decision to make.
When the war for more land began Richard was placed at the head of the army. He was told that if he was going to rule his people one day, he must first learn to lead. Thanks to growing up with a sword in his hand, Richard was a skilled warrior, much more ready for battle than most of his knights.
"Death is so terribly final, while life is full of possibilities."
​